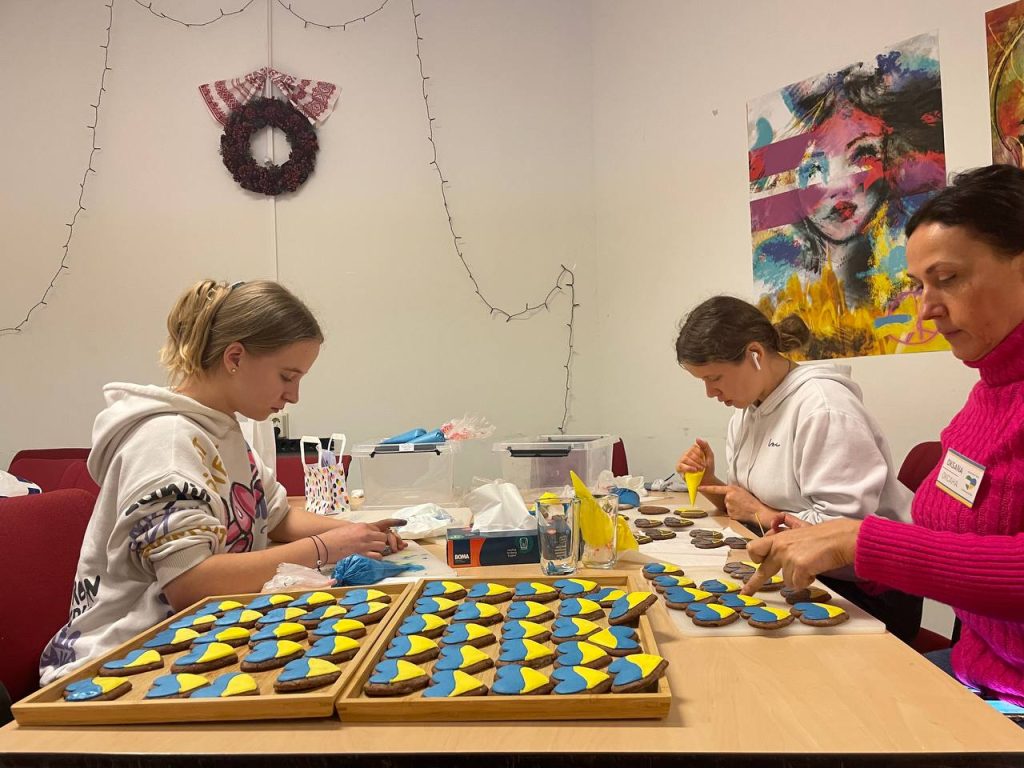 Culture Cookie is VATAHA's latest project enabling displaced Ukrainians to make pastries for high-level social events. In exchange, VATAHA compensates the cooking volunteers in the form of tickets to cultural events: Think Ukrainian bands touring the Netherlands and performances at the Dutch national dance theater. These free tickets open doors to otherwise pricey performances in the arts and culture scene.
"We enable our cooking volunteers to participate in cultural life in the Netherlands and lift their spirits," says VATAHA co-founder Oksana Savchuk, noting how arts and culture should be accessible for people of all financial backgrounds. "Displaced people are struggling to find employment in the Netherlands. No money, no cultural life."
Culture Cookie brings volunteers together to prepare Ukrainian pastries for different public events – with blue and yellow heart-shaped cookies being a popular choice. The initiative has already successfully catered cookies and snacks to events such as the Housing Recovery Symposium in The Hague (PBL National Environmental Assessment Agency) or the New Year's party for displaced Ukrainians (Stichting MANO) at the Ukrainian House in Rotterdam.
"Many of the participants of cooking workshops are women," Oksana explains. "They love cooking and are true professionals, but they just lack the formal requirements to officially register as an entrepreneur or a small business in the Netherlands."
A patisserie professional from Mykolaiv, Alla Mykhalchenko spearheads the cooking workshop with her long-standing expertise in bakery. The cooking workshops offer the participants an escape from social isolation. Moreover, volunteers also take advantage of the unique opportunity to improve their culinary skills to better their employment possibilities in the Netherlands.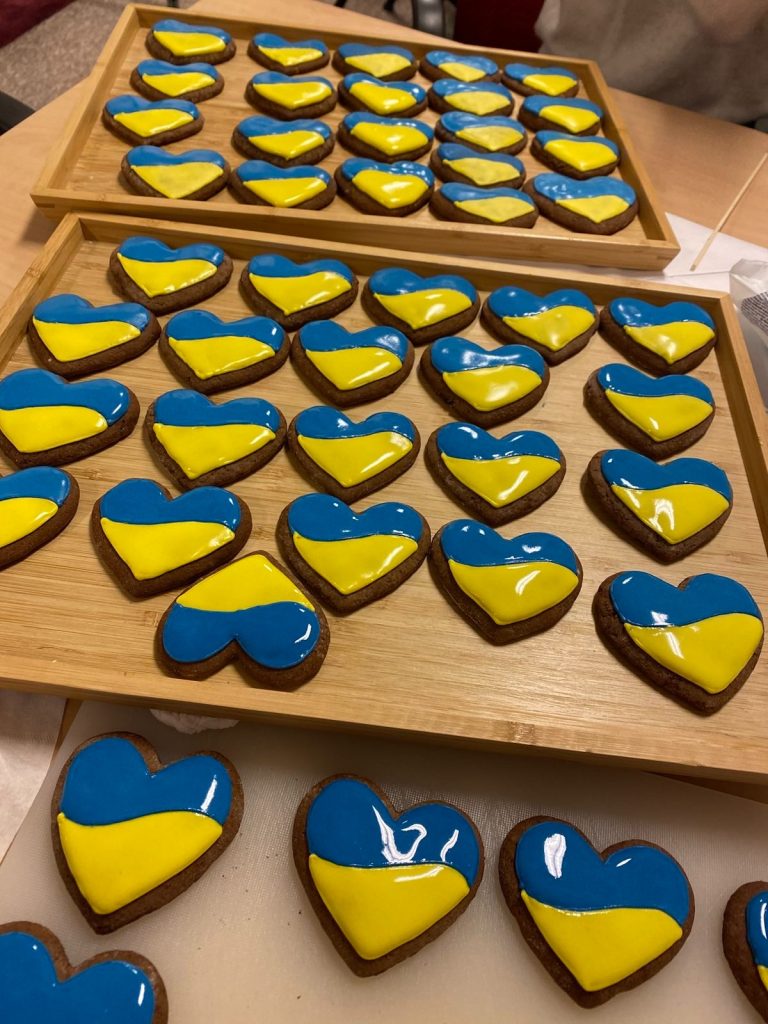 "Unfortunately I can't continue my entrepreneurship here as a baker, as we are not allowed to. But in this way, I can share my knowledge and practice what I love! And of course, I am super happy to be able and enable other volunteers to visit cultural events as we used to do back in Ukraine before the full-scale invasion," adds Alla.
Besides covering the tickets, the collected money from the snack and pastry orders also pays for the volunteers' train tickets and snacks along the way all also covered – all in an attempt to bring back normalcy to their lives.
Oksana concludes: "Culture Cookie project gives the opportunity for Ukrainian displaced people to share their skills through cooking, at the same time enabling them to participate in the cultural life in the Netherlands."
If you would like to lead a cooking workshop yourself or place an order for your next event, please contact us!