VATAHA co-founders Uliana Bun and Oksana Savchuk represented the Netherlands at the second annual European Advocacy Forum in Brussels last week.
VATAHA was one of 30 Ukrainian civil society organizations from 19 European countries that came together to discuss advocacy priorities for Ukraine in the coming year. These included EU-Ukrainian economic relations, achieving justice, and the security landscape.
With the upcoming European Parliament elections next year, protecting European democracy and EU elections advocacy were also prominent themes at the event.
"So many selfless and enthusiastic people are creating history right now. I admire every participant for all their hard volunteering work," said Savchuk, reflecting on the event.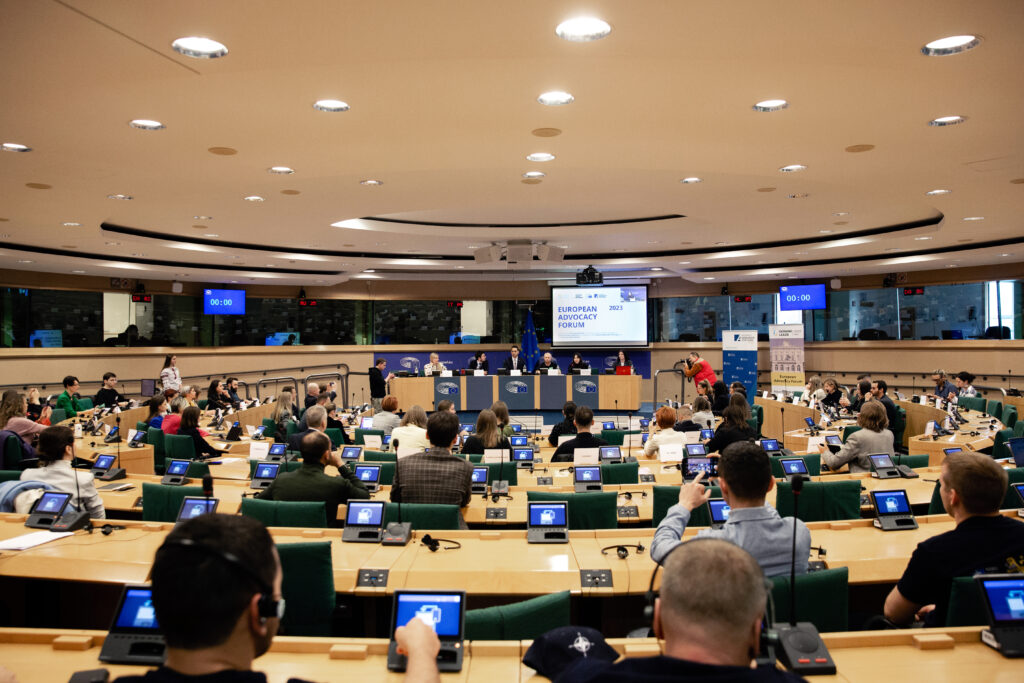 Growing VATAHA as a foundation
Going into the event, Bun and Savchuk's top priority was to learn how to better organize themselves in the most efficient way. "It was very important to meet similar organizations supporting Ukrainians abroad so we could learn more about their operations, directions, networks, and strategies," said Savchuk.
Savchuk says she was particularly inspired by two organizations which host cultural and political events in Berlin "Vitche" and in Paris "Spilka".

"I asked myself how do they operate and who are those heroes? And then we learned that they struggle with the same issues as we do." Common struggles across the board range from networking to embassy collaboration to communication challenges. "Our stories are all the same," Bun chimed in.
And while Savchuk and Bun went into the event aiming to gain advice and ideas from other organizations, they were happy to learn that their projects inspire others too.
"The other organizers complimented us that our projects and ideas are new and original," Bun noted. "They were asking us, how do you do it?"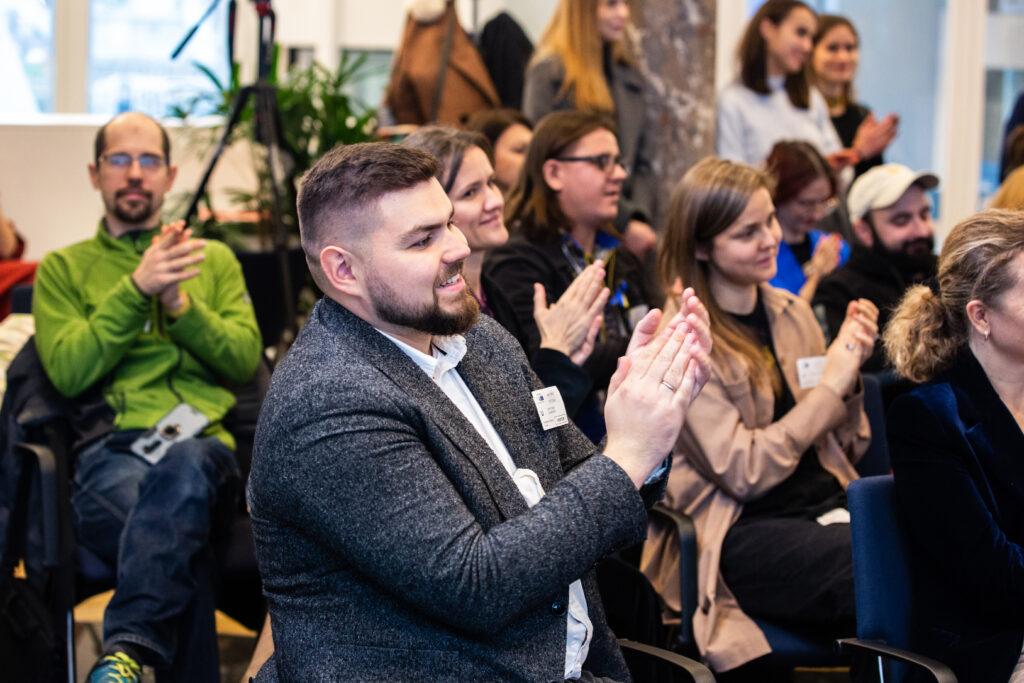 The Forum in context
The second annual edition of the European Advocacy Forum took place at the European Parliament in Brussels on 9-10 November.
Key objectives of the forum include identifying key advocacy priorities for 2024, facilitating constructive dialogue between Ukrainian CSOs and EU decision-makers, and establishing actionable strategies for advocacy.
Two further strides towards democracy promotion included:
The Ukraine Leads Platform – an online platform that aims to map all the organizations throughout Europe that are involved in protecting and promoting Ukraine's interests.
The signing of the Manifesto – a joint official statement by the Forum participants that outlines a common vision of the advocacy movement in Ukraine's best interests.
The manifesto identifies seven actionable measures to support for Ukraine's path toward sustainable peace, economic recovery and reconstruction, democracy and justice.
"As we move forward, united in our vision, we invite European citizens and policymakers to join us in supporting a stronger and more resilient Europe," reads the manifesto.
"Together, we can build a continent that values freedom, democracy, and human rights, where all nations, including Ukraine, contribute to a brighter future for generations to come."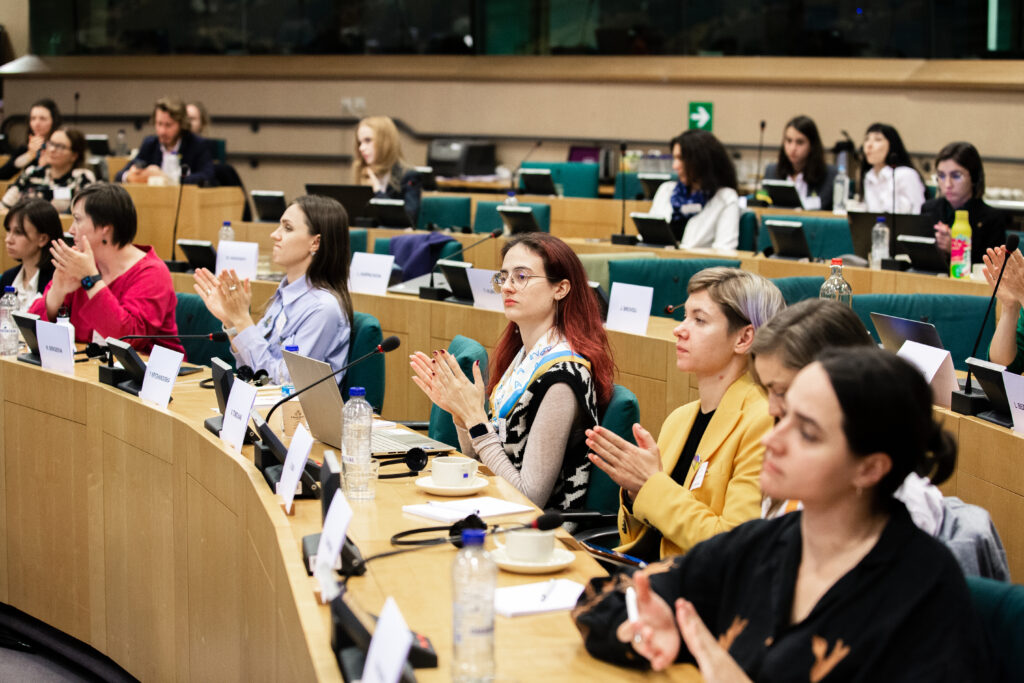 On the path to EU membership
This news comes on the heels of the 2023 Enlargement Package, in which the European Commission has formally recommended to open EU accession negotiations with Ukraine and Moldova.
Ukraine immediately applied for EU membership after russia's full-scale invasion in February 2022, and was granted EU candidate status in June 2022.
Accession negotiations are opening due to Ukraine's judicial reforms, anti-corruption efforts, and its progress in aligning with the EU acquis, even during wartime. EU candidate countries must accept the acquis before joining the EU.
"Thanks to the speakers, we received a lot of knowledge and directions that we can apply in our future activities. We learned about the possibilities of applying this new knowledge in practice," Bun concluded.
By Anni Schleicher, 20 November 2023