Meditation is becoming more and more mainstream – to relax the mind and the body. But what about meditation for your voice?
"Meditative voice classes" is one of the new projects VATAHA is supporting within the Ukrainian cultural sector to expand the community's access to mental health resources.
"It is very important for VATAHA to help artists find the spaces and partners to continue their practices in the Netherlands, regardless of how long they are staying here – temporarily or permanently," says VATAHA co-founder Oksana Savchuk. "We also love to see that Ukrainian culture is so diverse: This class in particular is a mix of singing, art and mindfulness, which is so important for our mental health in times of war."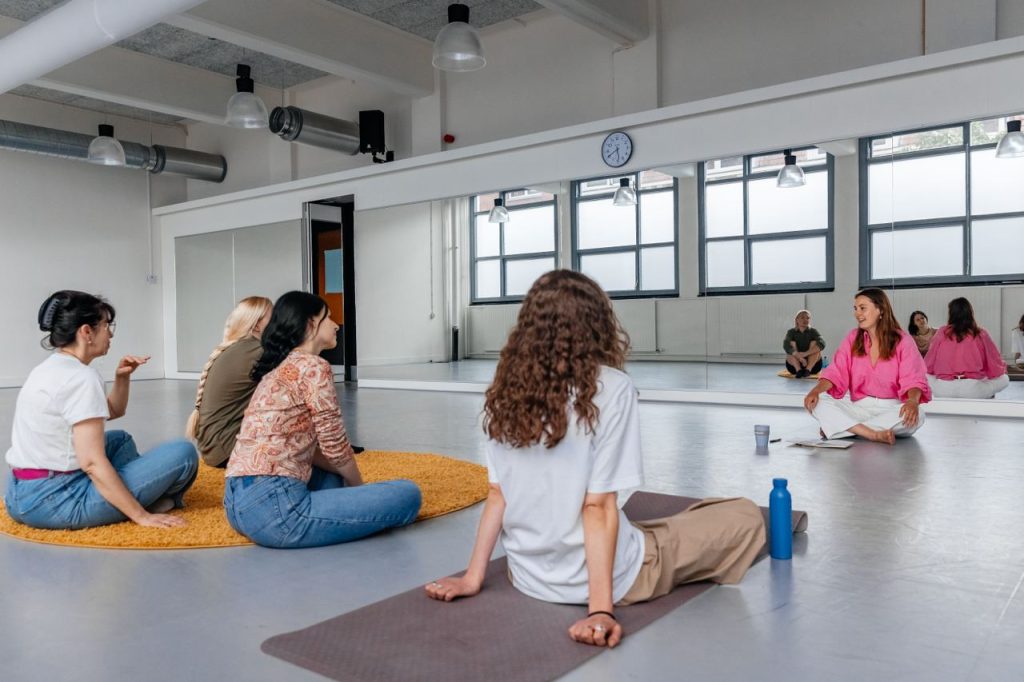 Olha Bessherstna initially began holding her voice classes in Huizen in December 2022, then expanded to Amsterdam and Rotterdam this June to help displaced Ukrainians rediscover the power of their own voice and depths of their inner strength.
"Our voice is how we can shine in this world, it is a part of our identity. We influence other people with the tone and pitch of our voice, even just through conversation," says Olha.
Olha highlights that the practice of voice healing is extensive, combining meditative and breathing techniques that restore health and reduce stress factors. "It's all about our self-regulation, how we can use the breath to manage ourselves and prevent panic attacks."
These kinds of meditative practices are crucial tools for anyone experiencing long-term crisis situations. "Healing practice with your voice is meant for everyday life. With VATAHA, I want to make our people bright again, give them life and more stability in their life."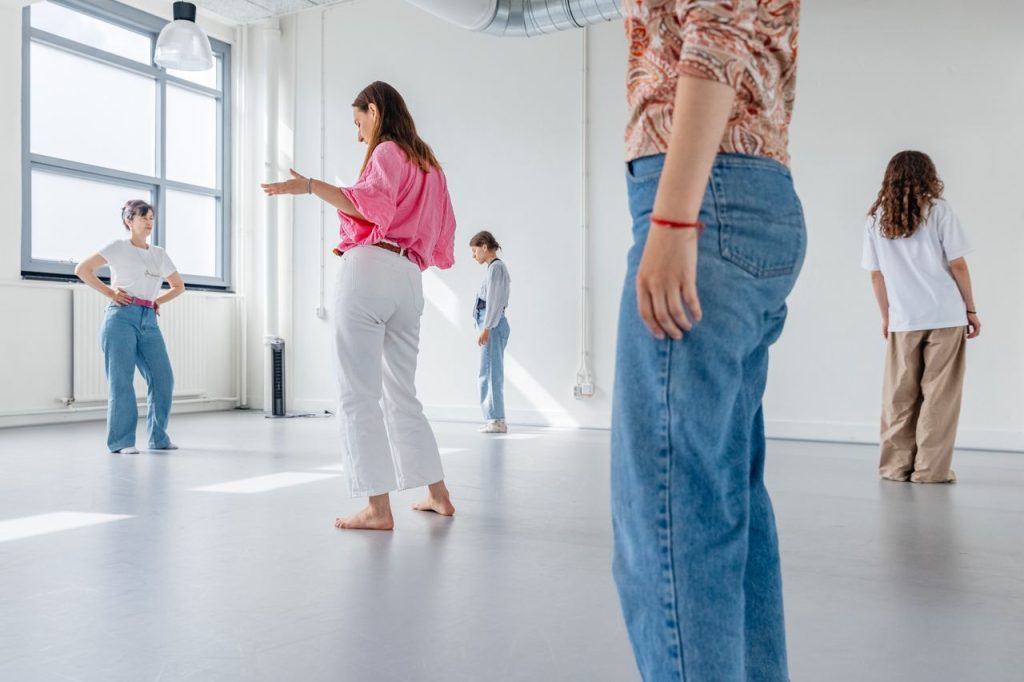 Humble beginnings
Olha boasts an impressive career with over ten years' experience in giving corporate communication and presentation skills trainings to companies and NGOs in Ukraine. Back then, her classes were mainly focused on teaching people how to improve their sales pitches or present their ideas more effectively.
Soon, her work began to feel flat, "like a predictable territory." She found herself immersed in expanding her knowledge in the fields of breath regulation, theater and music therapy. Although there is some overlap between voice health and singing or music therapy, voice healing appealed to Olha in particular because it stands out on its own.
"You don't need any instruments, we just need your voice to heal yourself and find self-regulation techniques. It's a total consciousness process. When you begin to control your voice – you need to be fully focused on it."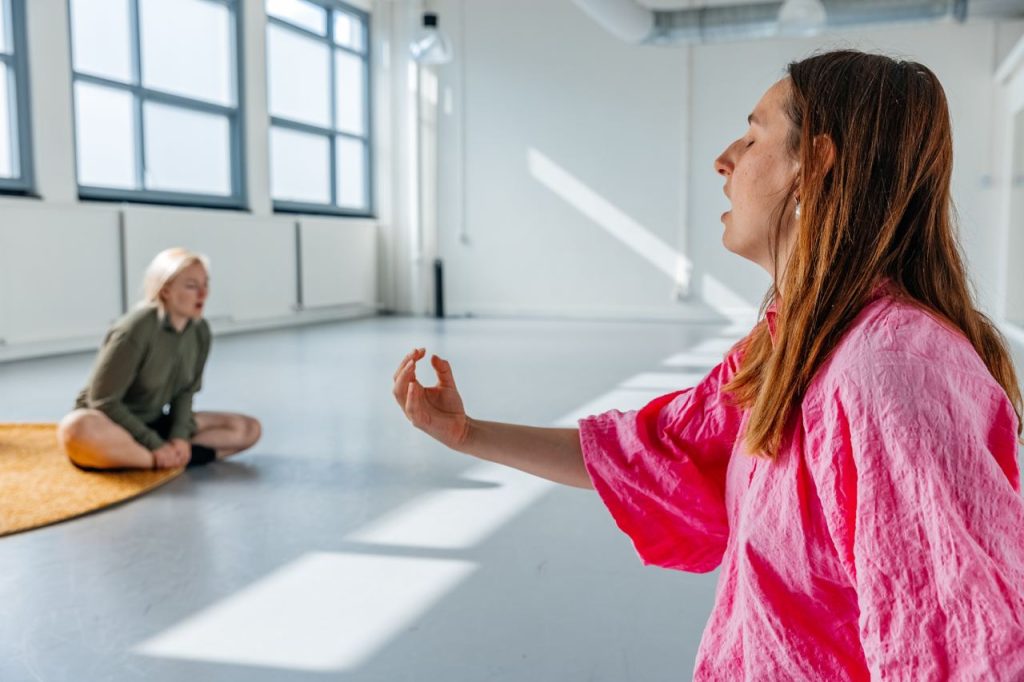 The first classes
Olha's initial motivation to host online voice healing classes while living in Huizen was to help herself and others combat seasonal depression, something many people struggle with during the cold, dark winter months.
"We started with six people and we have this group today. It has been a very long project, all about connection." As Olha does not have to pay for her workspaces, participation in her classes is on a donation-basis.
At first, Olha struggled a bit to clearly format voice healing. "But I was surprised that the class participants were not shy. They were maybe nervous, but they realized that coming into this space meant paying attention just to themselves. They found out how they can reduce their stress and that now this place and our practice helps them connect with themselves."
Olha designs her classes in parallel: her Rotterdam classes taking place on Mondays and in Amsterdam on Thursdays. In her classes, it's very important for Olha to identify the atmosphere of the class and their individual moods. "Of course, it influences a program of the practice. It's about context. Now all of us are living in wartime and every day something can happen."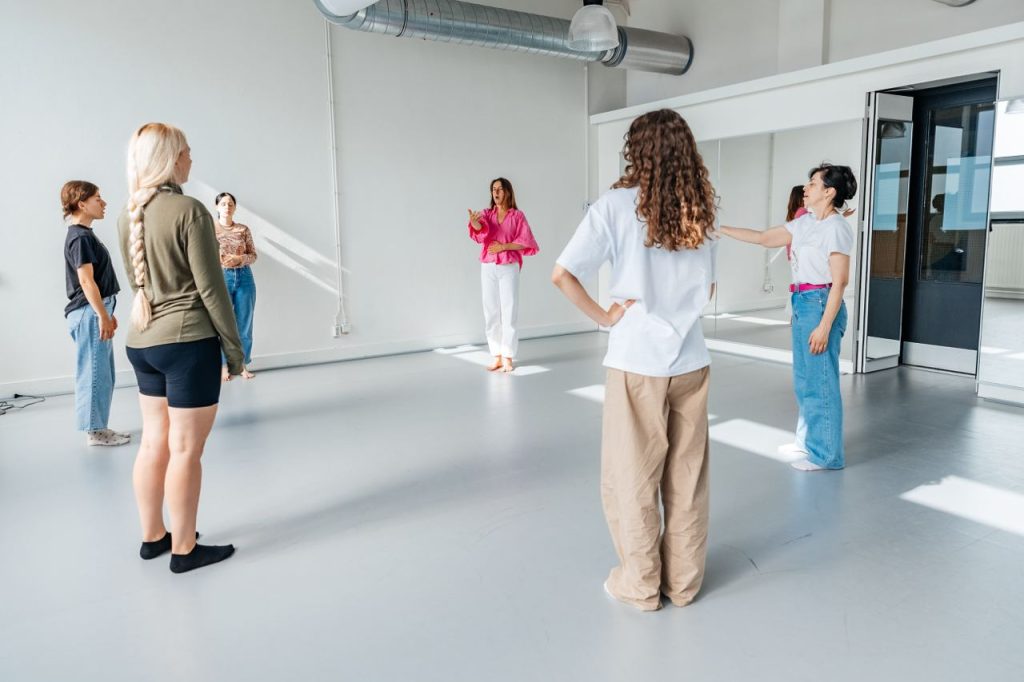 Continued development
According to Olha, there is no formal training about voice healing in Ukraine, and also only non-diploma training in the Netherlands.
"I continue to learn from studying from people in different fields in different backgrounds. Currently, I am continuing my psychology education, and improvisation class with an Amsterdam choir, and I am involved in a singing improvisation project for people with dementia, where I also meet a lot of music therapists."
If you are interested in joining a vocal healing session with Olha Bessherstna, please feel free to get in touch via Telegram or Instagram @navkolo_oli.
The meditative voice classes are further made possible by the generous support of WOLk Rotterdam and SVKR.