Whether on foot, crutches or in wheelchairs – there was no stopping the 300 athletes at the Run for Ukraine in The Hague on August 26. VATAHA Foundation organized the run to commemorate the fallen Heroes, casualties of war and destroyed cities caused by russia's aggressions.
Dutch and Ukrainian runners alike signed up to the annual memorial run to honor the Heroes who died fighting for independence, sovereignty and territorial integrity – a Ukrainian tradition that already began in 2018.
"It was both heartwarming and heartbreaking to see so many people join the run this year. Many more Dutch people joined this year, and it is so empowering to feel their support. But also so many people lost their loved ones, friends and acquaintances in this unjust russia's war against Ukraine. For me, this run symbolizes moving forward together, forward to victory and peace through justice," said Oksana Savchuk, VATAHA co-founder.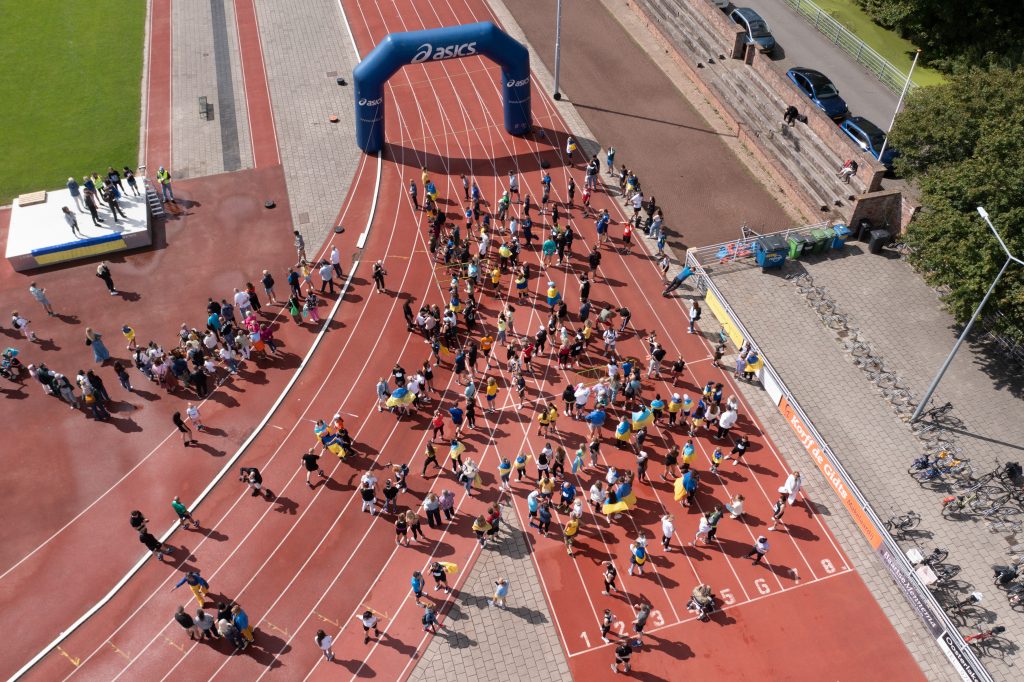 Making it personal
The event was about so much more than just running for a good cause. It offered a public moment to support the heroes' family members, unite volunteers, and reflect on what Ukrainian independence means to each individual.
Participants could not only customize their run by opting for either 2, 5 or 10 km, but also choose to dedicate their run to either a deceased soldier or a Ukrainian city. Runners signed up either in memory of a fallen Hero they knew, or could be randomly assigned a killed Soldier to ensure no one goes forgotten.
"I decided to be randomly assigned a fallen Hero because I don't want Ukraine's soldiers to be seen as mere statistics. Warfare and its media coverage can reduce family members and loved ones to cold numbers. This memorial run reminded me that this war impacts not just the Ukrainian nation, but the whole world," said Tijmen Wiegersma, a Dutch resident from Rotterdam who completed the 10km course.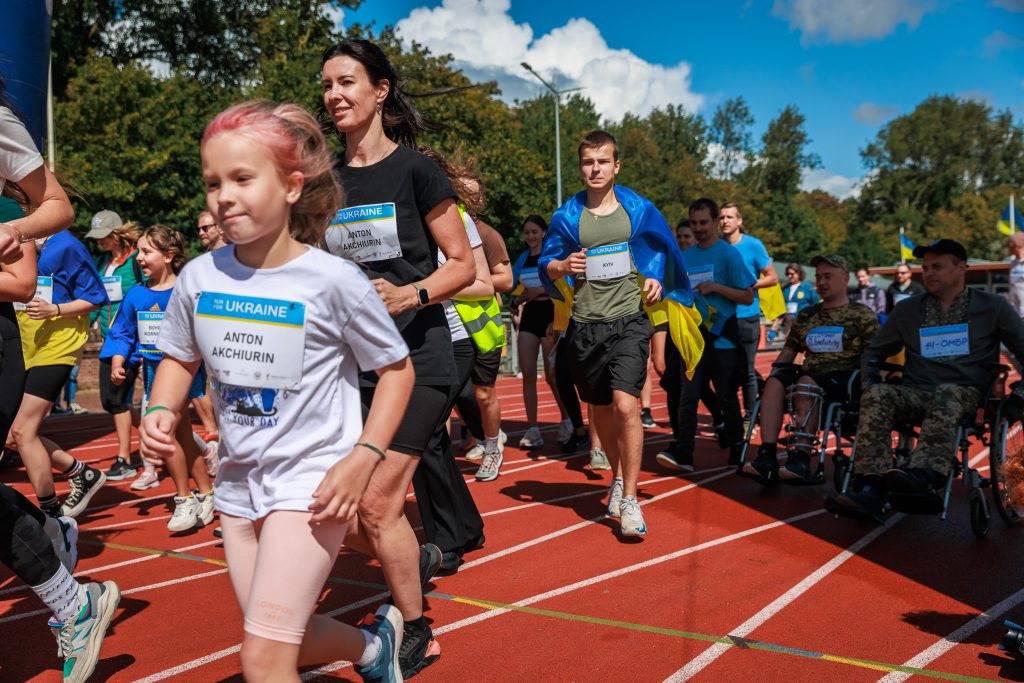 When signing up for the event, registrants could also share their personal story of their deceased Warrior or hometown.
For example, Tetiana ran for Kherson: A city that is a treasure to my heart. I bow to people whose faith, principles, and values are unbreakable. I run thinking about my native places, about real friends, about powerful humor, about people who met there with deep fears, about people who gave their lives.
And Uliana remembered Volodymyr Karalash: My countryman. He was an example and a huge support for his entire family. Honest, confident, faithful. He was always ready to help people, he did not refuse if he could support, help, protect! The desire to protect the closest ones led the heart of this Warrior to the front. (…) I bow my head in respect to the courage of the Hero who defended the Independence of Ukraine until his last breath.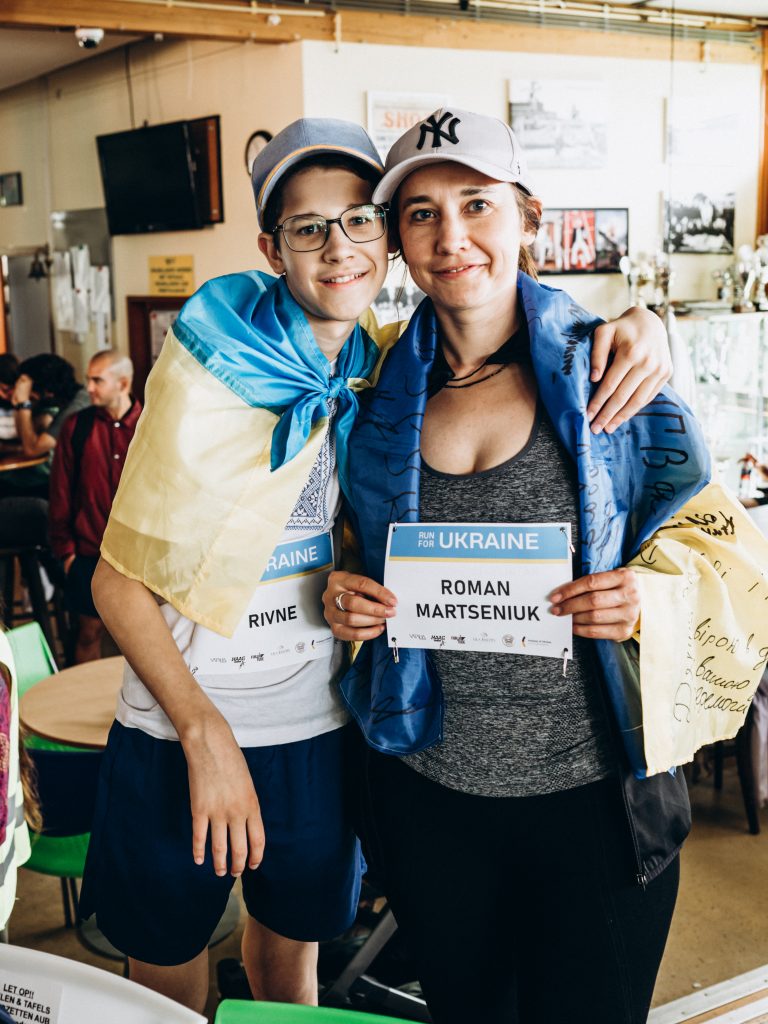 Moving words from the Heroes themselves
Before the run kicked off, the runners were reminded of the higher cause of the run as they warmed up on the start line. Speakers such as Yurii Herashchenko, Defense Attaché of the Embassy of Ukraine and Anastasiya Polimasheva, a Ukrainian national ski team member emphasized the cruelty of russian aggression, our need for justice, as well as expressing thanks for organizing the event.
Roman Krutiak, a soldier of the Third Assault Brigade, call sign "Khmara", spoke about the importance of continuing donations to the army. "Such measures [as the Run for Heroes] are very important to us and our people to people remember our Warriors. And continue to remain as one Nation, helping each other and doing their best to bring us victory," Roman Krutiak published later on Instagram.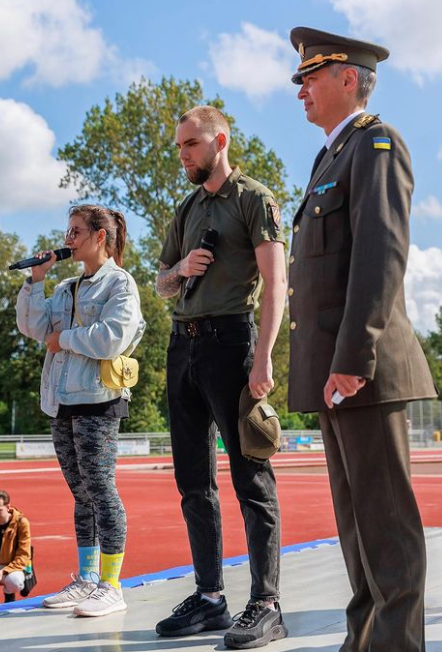 Meet the runners
The event invited "anyone with a warm heart for Ukraine", and it was impressive to see the colorful turnout at the event, ranging from elderly male long-distance racers, to 2 km walking mothers, and young but very active children who all took part in the race.
Even the wounded soldiers in their wheelchairs could not be held back from the action. The event's special guests were the roughly 50 soldiers in ongoing rehabilitation from Netherlands For Ukraine Foundation. Their physical presence helped inspire the event attendees and gave them personal insights into the life of a wounded Soldier.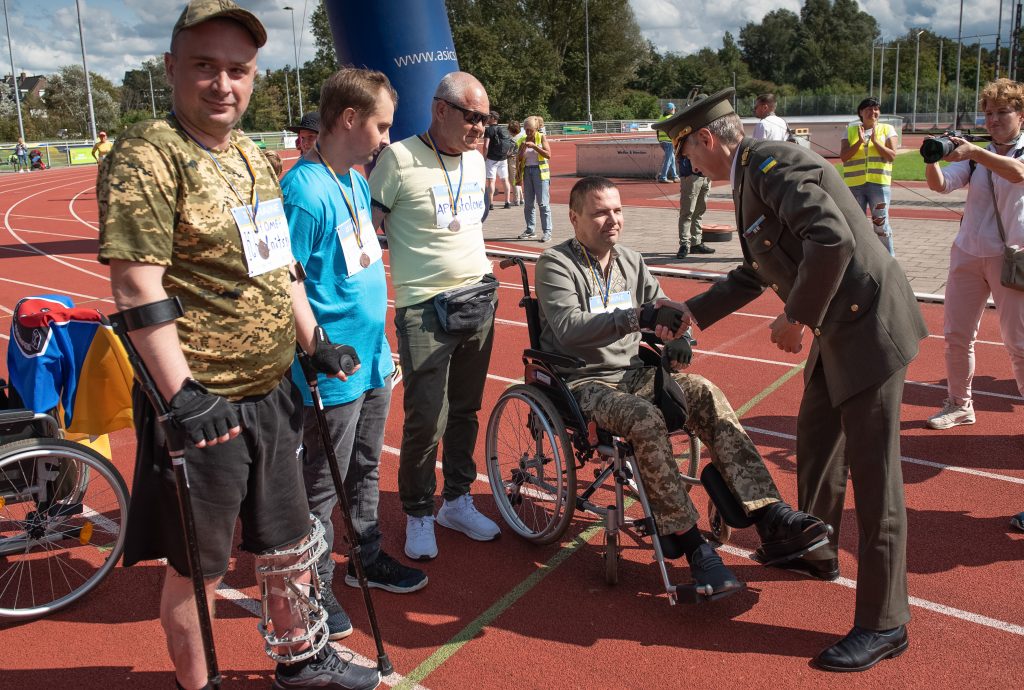 During the run

The route of the run followed the paths along the picturesque dunes of Kijkduin in The Hague, with the runners being cheered on by volunteers who guided them in the right direction and motivated them to not give up.
"At first I was just amazed by the number of people participating, their completely different nationalities and views on life gathered together for this charity run," said Sofia Mandi, one of the path-guiding volunteers.
"In addition to the Ukrainians, I was pleasantly surprised by the support of the Dutch. They literally [pinned the names] of Ukrainian cities destroyed by the war on themselves and ran the distance. I was overcome by simply the best emotions I cannot express in words. Very important support, which gave me the feeling that we are not alone, that our pain and trouble are shared by other people."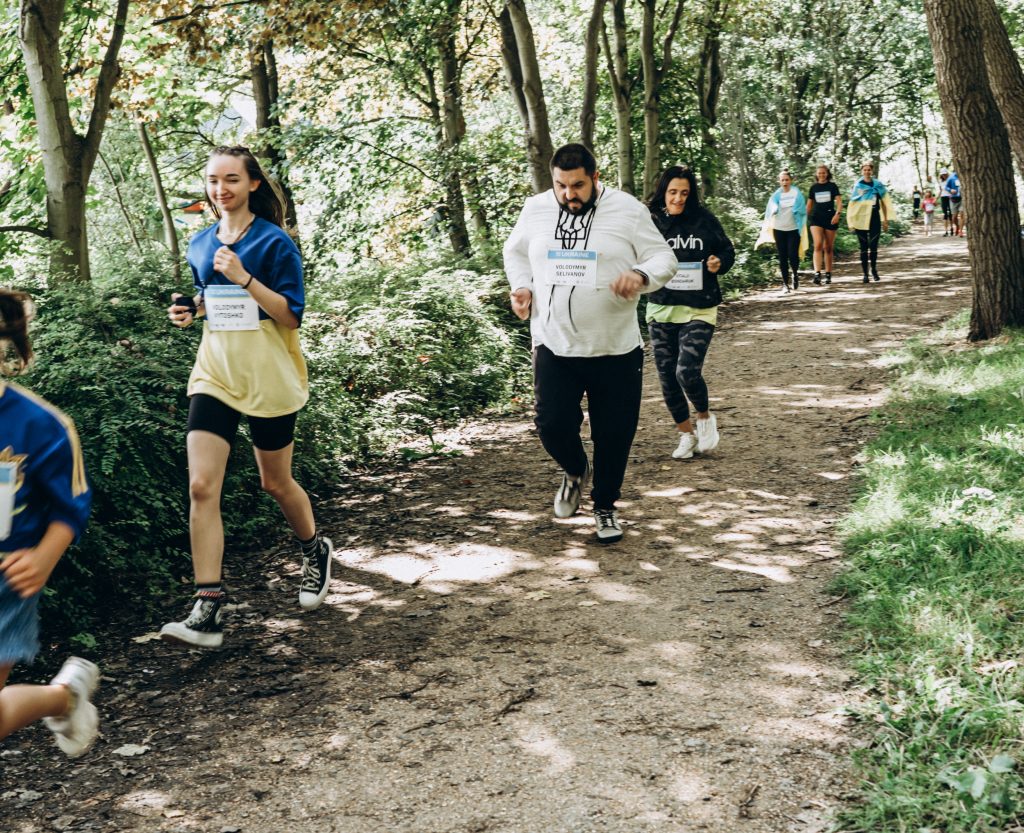 One of the 10 km runners, Yara Rudenko, highlighted that dozens of Ukrainian cities, such as Bakhmut, are now known for war crimes, atrocities and unspeakable level of violence or cruelty, but should be famous as touristic destinations, tech centers, and celebrity hometowns.
"I clearly remember when [the song] «Fortetsia Bakhmut», Antytila from my playlist [that I] created specifically for this race started. I felt ease, strength, empowered. I clearly felt why I am doing it and for whom (…) the defenders of my country. They do impossible things, [so] I can do things that can seem impossible to me. When I feel that I cannot do something, I repeat the word "Bakhmut" and then I am empowered," she shared.
Our enthusiastic team of volunteers cheered on each contestant during their final sprint in the last 100m. Ambassador Oleksandr Karasevych and Defense Attaché Yurii Herashchenko personally handed out medals to the runners crossing the finishing line.
Ambassador Karasevych said he was encouraged seeing many Ukrainians and Dutch people enthusiastically participating in the event. "It is important that we together, of different ages, different professions, different nationalities, with different sports abilities, support each other, set ambitious goals and successfully achieve the goal.

"I was personally touched to see our defenders there, who are currently undergoing treatment and rehabilitation in the Netherlands. These people –wounded, but not broken – showed us all once again with their participation in the race that you have to fight every day, and always go to the finish line. To Victory! Thanks again to them. Thanks to all the organizers. And, of course, to the participants of the race!" said Karasevych.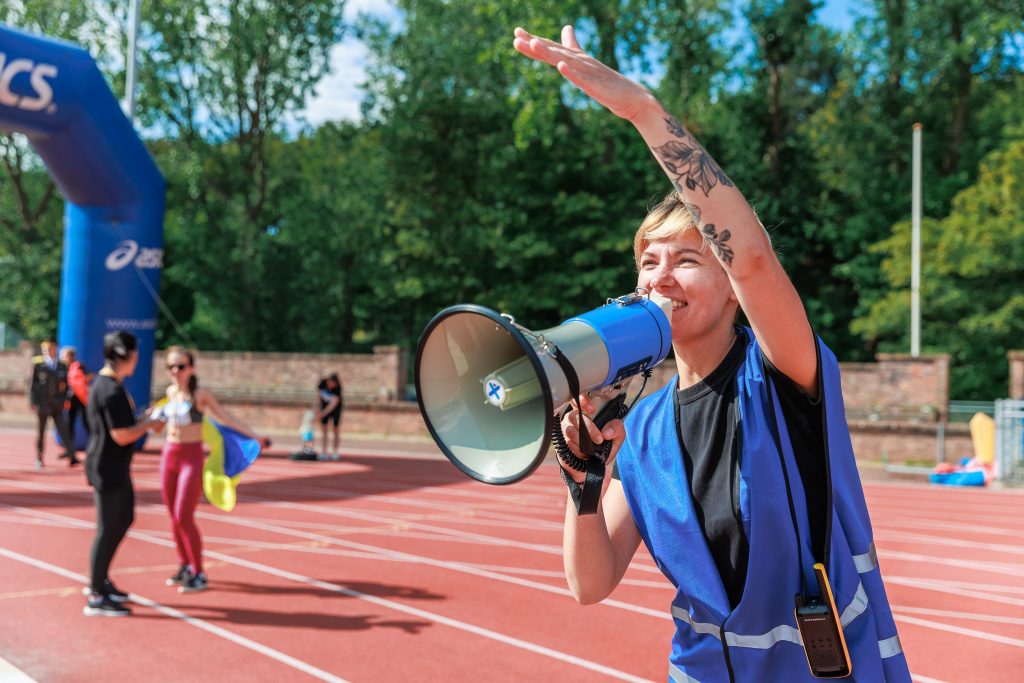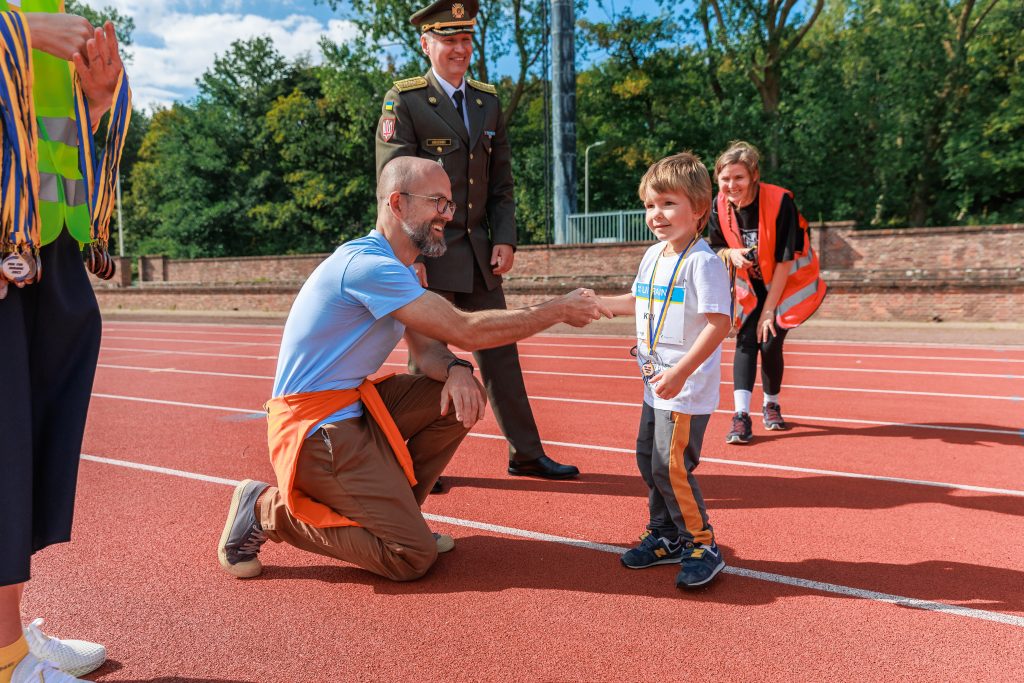 A family-oriented event
Despite the grave cause for the event, the day still had a light-hearted atmosphere. The children were well entertained with a little something for everyone, ranging from sports activities to arts and crafts and board games.
"What a wonderful way to shape solidarity with the people of Ukraine together with this peace walk," said Mieke Klaver, a volunteer for the children's activities.
"Carrying the names of affected cities and fallen people with you makes the loss particularly tangible. Well organized by VATAHA together with the people of Haag Atletiek."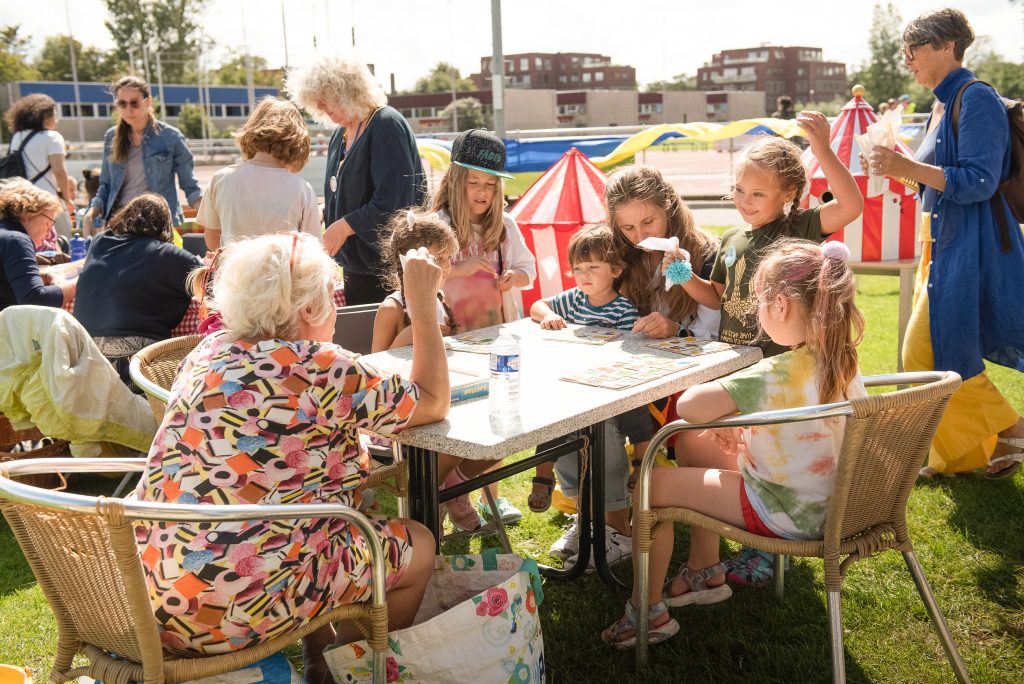 What's next?
This was VATAHA's second time organizing the run in the Netherlands, with three times as many runners as last year's events. The event was made possible by the generous support of HAAG Athletics and the Embassy of the Kingdom of the Netherlands. Additionally, Lila Bakery & Vesela Pani kindly provided the delicious catering of the event, while Empatia Program made sure no runner went thirsty.
In total, we raised over 2300 Euros for Fortitude Foundation to directly benefit military rehabilitation efforts. Our fundraiser will help Soldiers participate in life outside hospital walls via communal activities, personal coaching, and developing new skills for new professions.
Founder Elena Yanovskaya explained: "I founded Fortitude, with the main goal of building a gym and training program for veterans. Upon completion of this training program, the veteran trainer will train, rehabilitate and motivate their fellow soldiers. Sport is truly healing, it is your comfort zone, your meditation and motivation."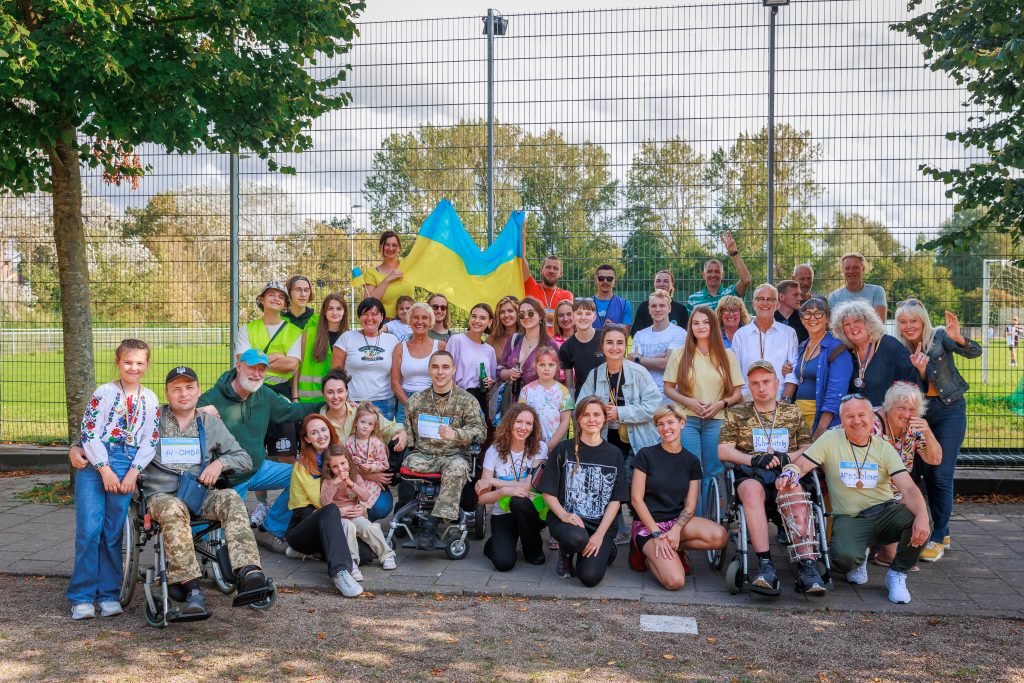 VATAHA would also like to thank every partner, volunteer, runner and event attendee for showing their solidarity with the Ukrainian people!
Photos: Svetlana Mormul, Katerina Kostenko, Nico Laan
Supported by: Embassy of Ukraine in the Kingdom of the Netherlands, Netherlands for Ukraine Foundation, Empatia Program, Lila Bakery, Vesela Pani.
PARTNERS: