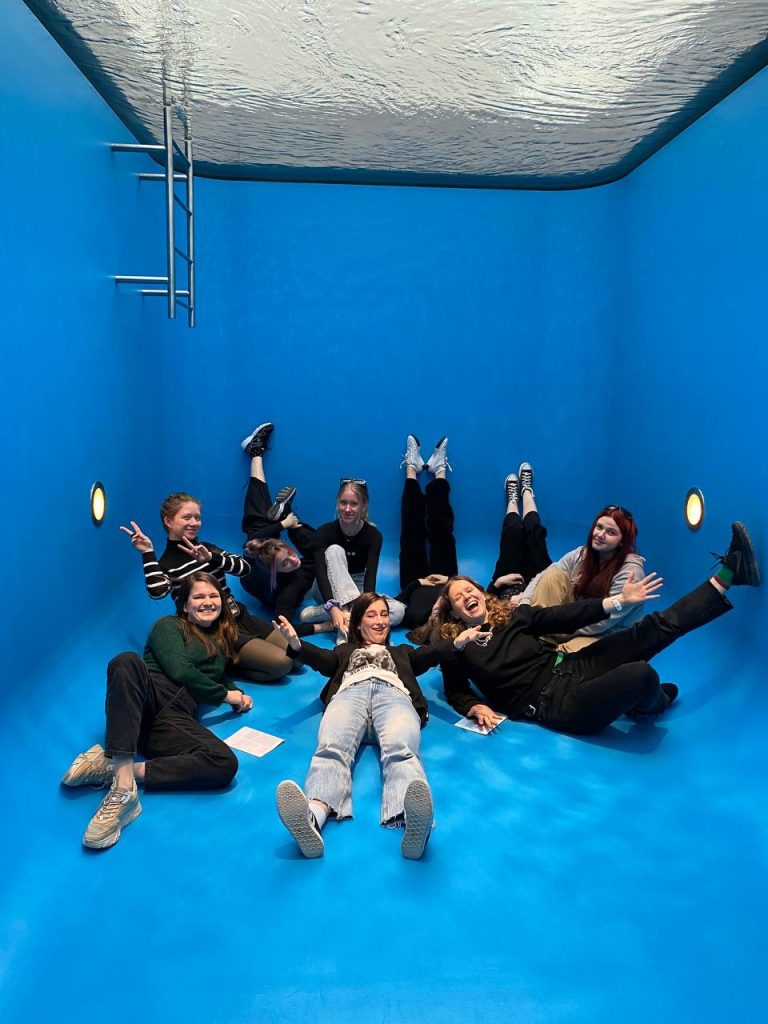 Teen Art Club 2.0 brought together young individuals aged 13-18 for an exploration of modern art.
Spanning three days, the event offered museum visits, interactive exhibitions, and a workshop party.
Starting at Kunstmuseum den Haag on April 30, attendees delved into the world of modern art, guiding and being guided by each other through the permanent exhibition of 20-21 centuries art. The following week Museum Voorlinden provided an opportunity for interactive engagement with exhibitions, encouraging creative expression. On May 6, teenagers visited Kunsthal Rotterdam. Attendees were exposed to a diverse range of contemporary art forms, literally immersing themselves into art installations and later fostering meaningful conversations about art's societal impact. To celebrate the finish of the programme participants had a party workshop at the Ukrainian House creating their own artwork on T-shirts and reflecting on the past week's art experiences!
"The Second Reality" successfully engaged youth in modern art, encouraging exploration and self-expression.By offering a fresh perspective on the world, the event left a lasting impression on participants, inspiring them to view art through a new lens. Most importantly, the art club brought a sense of community, empowering young minds to embrace their creative identities.
Polina Turchynova – one of the participants of Teen Art Club 2.0 shares her impressions of the program:
"At the Voorlinden Museum, we were divided into groups and asked to select one topic from the exhibition and present thoughts and impressions around it in an arbitrary form.

Our group thought of making a mini-movie.

As viewers, we seemed to be investigating the case of the main character of the exhibition and together we were exposed to emotions, we built our inner images, which developed the more we immersed ourselves in the plot. For us, it became an interesting experience in creating a film."
Curated by:
Nicole Katenkari
and Maria Petrochko