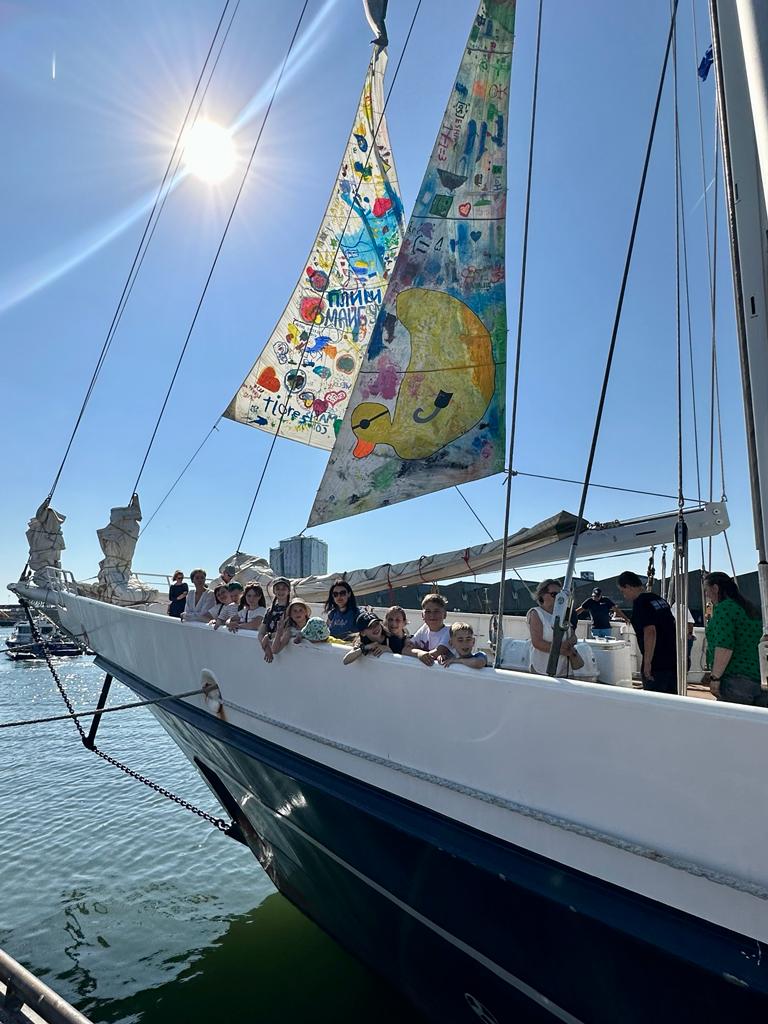 – 21 June 2023
Among the 11 contestants sailing at top speeds around the globe during the 2023 Ocean Race this week, one particular sail grabbed spectators' attention in The Hague.
A large sail painted blue and yellow immediately stood out as a tribute to Ukrainian resilience against Russia's aggression. However, the drawings of rubber ducks, stick figures, colorful hearts and small handprints made it clear that this was a special sail decorated by Ukraine's youngest.
In collaboration with Sail a Future and One Blue Voice, VATAHA co-organized a sail-decorating workshop for displaced Ukrainian children that allowed them to artistically express their patriotism, resilience, and homesickness.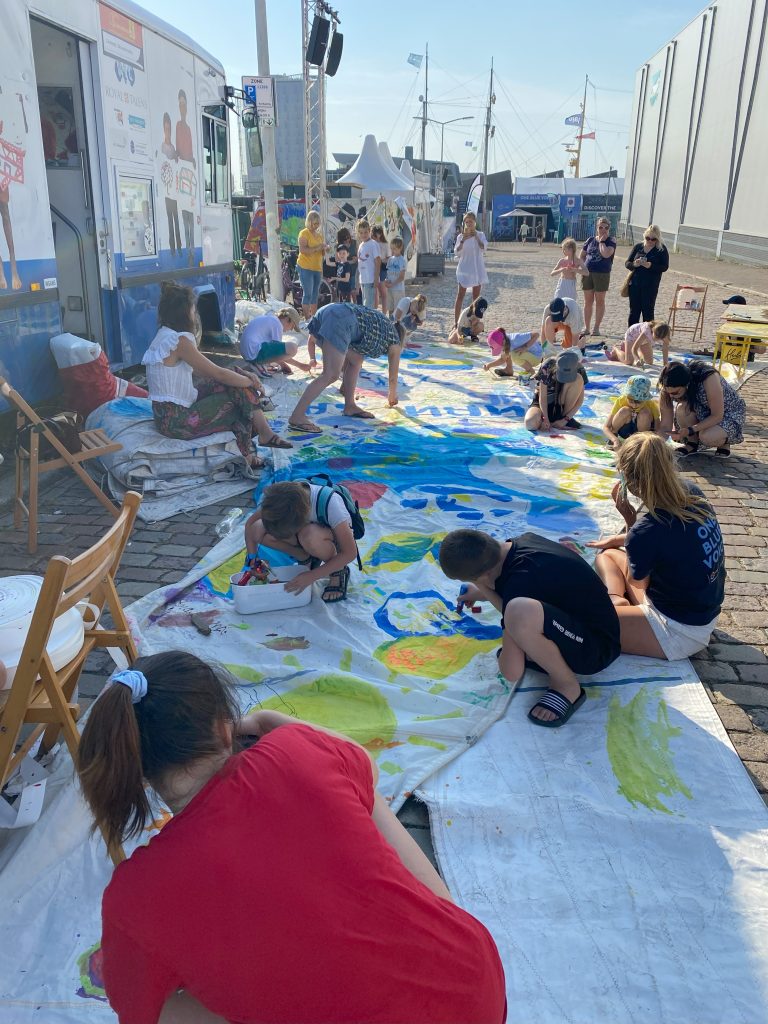 "It was kind of a therapy," says Uliana Bun, co-founder at VATAHA, noting how the children drew what they associate with Ukraine, and miss most about home. "There were many children who drew their own stories. Some painted their destroyed homes, others drew their cats and dogs that are waiting for them to return home. These drawings are very personal and really represented the children's feelings."
In its 14th edition this year, the regatta provided an international platform to further drive home the fact that the Russia's occupation of Ukraine does not just impact professional soldiers, but rather its children – its future generation.
"We miss Ukraine and such events, where you can express your love for your native land through drawing, singing, or just meeting new friends," said one participant's mother, originally from Sloviansk (an eastern Ukrainian city heavily under siege by Russia already in 2014). "It helps to hold on and believe that everything will be fine."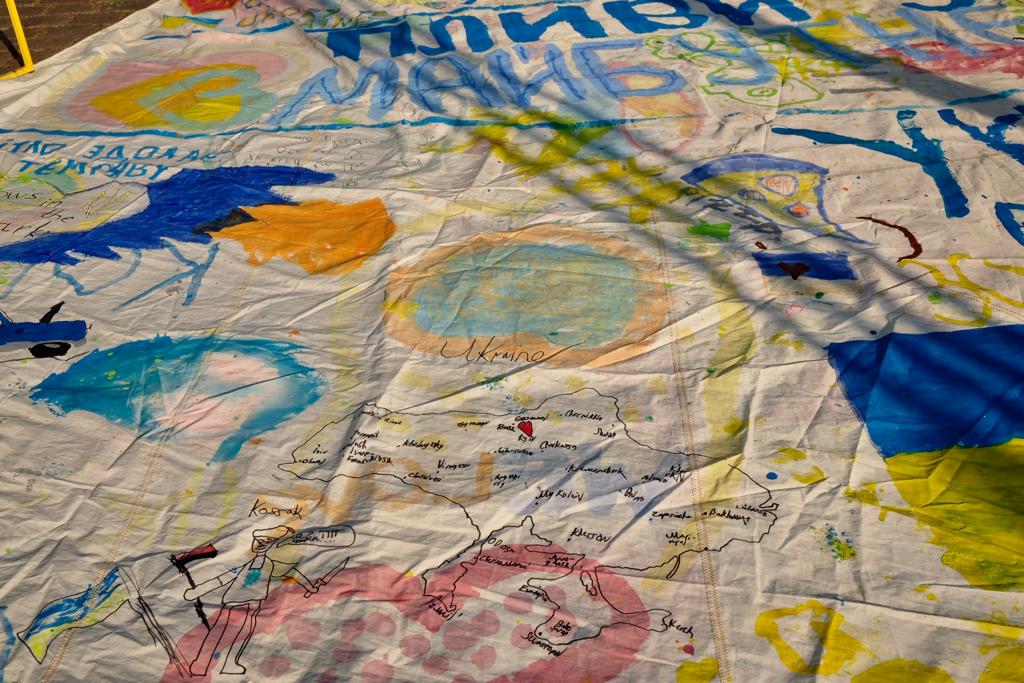 The painting workshop was initiated by Sail a Future coordinator Hattie van der Linden. Once the regatta concludes on July 1, the sail's fabric will be upcycled to be sewn as bags, which will be auctioned off to purchase a new ambulance vehicle for a Ukrainian hospital.
Environmental sustainability was definitely a leading theme throughout the event, as One Blue Voice representatives instructed the children on the importance of keeping the ocean clean and healthy at the start of the painting workshop.
"The children enjoyed the event so much. It was interesting, fun and informative, thank you for the organization," the Sloviansk mother concludes.