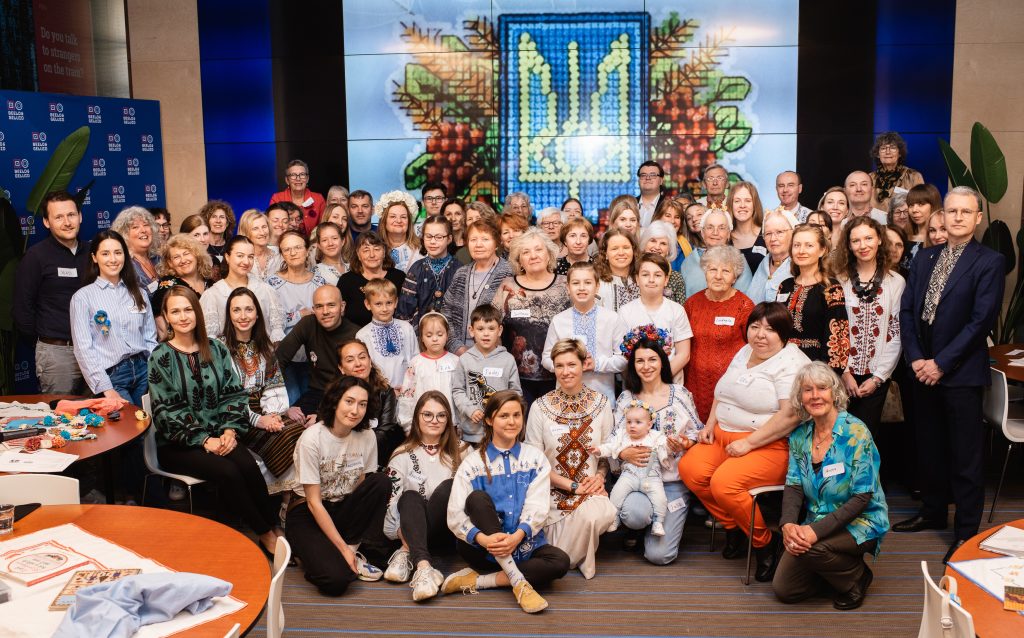 Every year in mid-May, people all over the world put on embroidered shirts to celebrate World Vyshyvanka Day.
Vyshyvanka is a national symbol of Ukraine, symbolizing beauty, health, happiness, and family memory. We organized a special event where we gathered guests to share the history and significance of the embroidered shirt. This national symbol of Ukraine holds many secrets, which we were excited to unveil to everyone present.
We began by introducing the embroidered shirt that belonged to me and was part of my family heritage. We explained the meaning of different colors used in Ukrainian embroidery. For example, the color red symbolizes love and energy, while black represents strength and power. The guests were intrigued by these symbols and expressed a desire to learn more.
Next, we delved into the discussion of the shirt's design. We explained that different regions of Ukraine have their unique variations of the design, distinguished by the shape of the collar, sleeves, and the length of the shirt. The guests were impressed by the diversity of styles and the distinctiveness of each design.
Furthermore, we invited guests from Scheveningen, a small town in the Netherlands, who arrived in their traditional costumes. They shared with us the significance of the elements in their attire, the symbolism, and the history associated with the costumes of their region. It was a wonderful opportunity to compare traditions from different cultures and understand the importance of national symbols to each nation.
We think of vyshyvanka as a form of creative self-expression, a way to stand against social injustice and strive for peace and a caring world. We call it craftivism. 🪡They explained how through art and embroidery, one can express their emotions and thoughts, create unique masterpieces, and inspire others.
The entire event became a true cultural exchange between Ukraine and the Netherlands. We came together to share our traditions, learn something new, and find common ground. We would like to express our gratitude to everyone who attended and helped organize this captivating event. We are confident that it will be a memorable experience for all of us.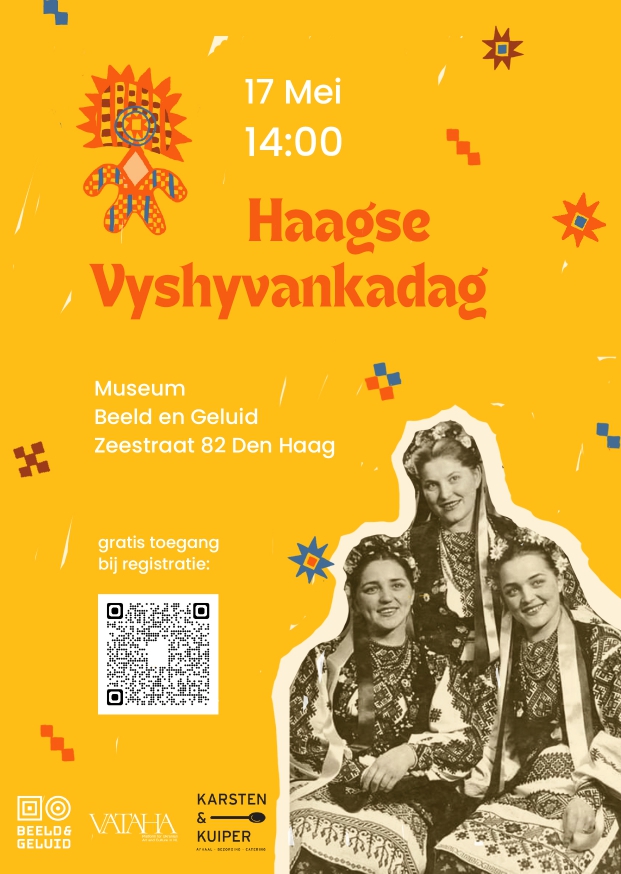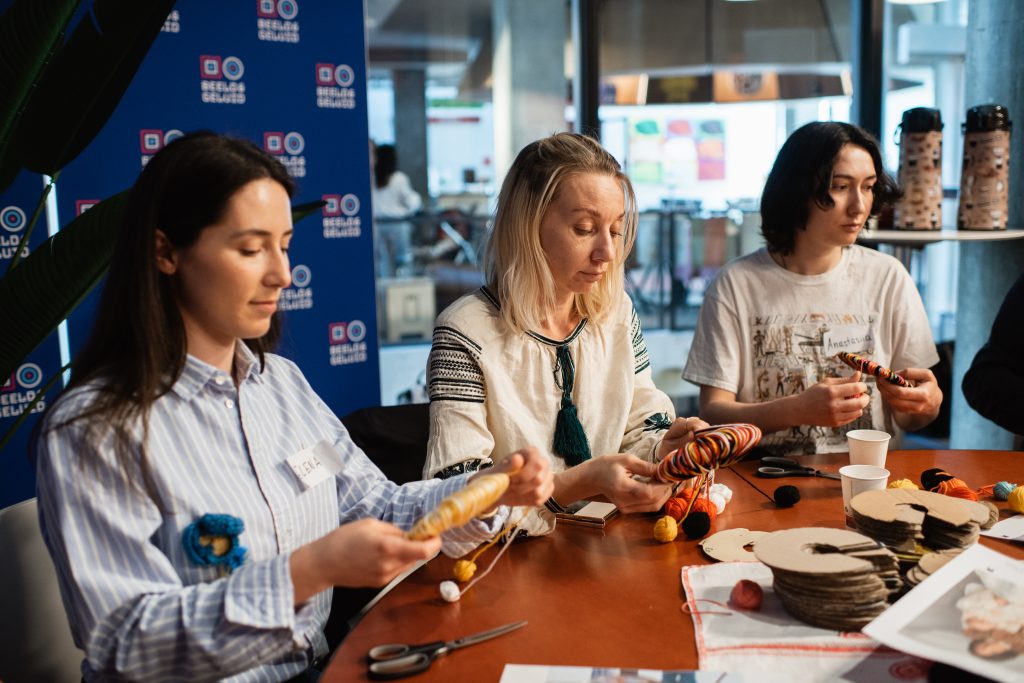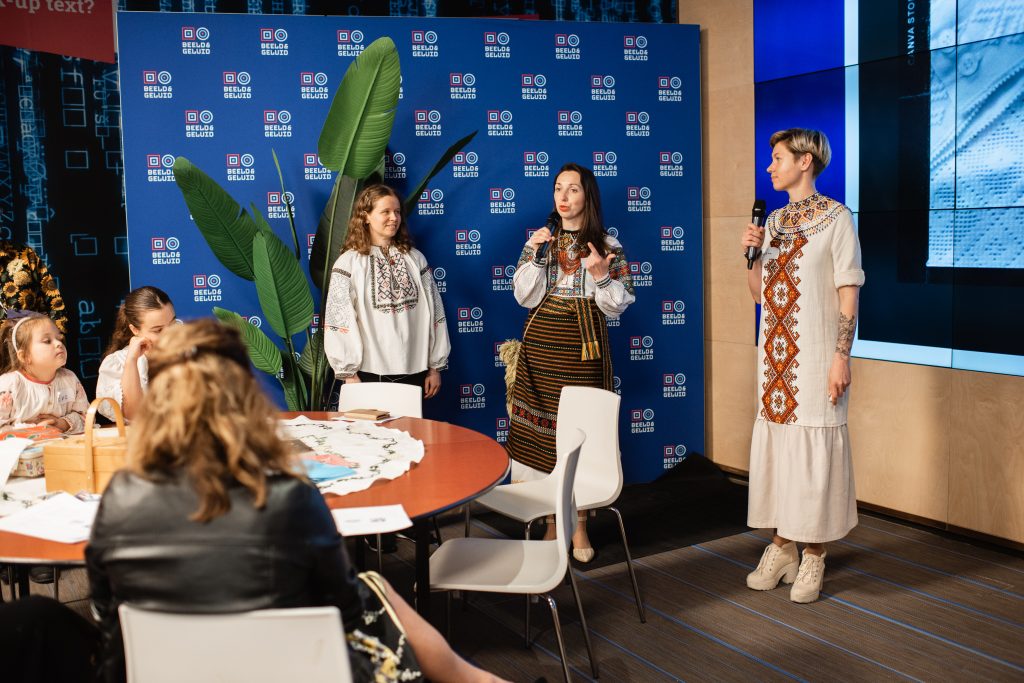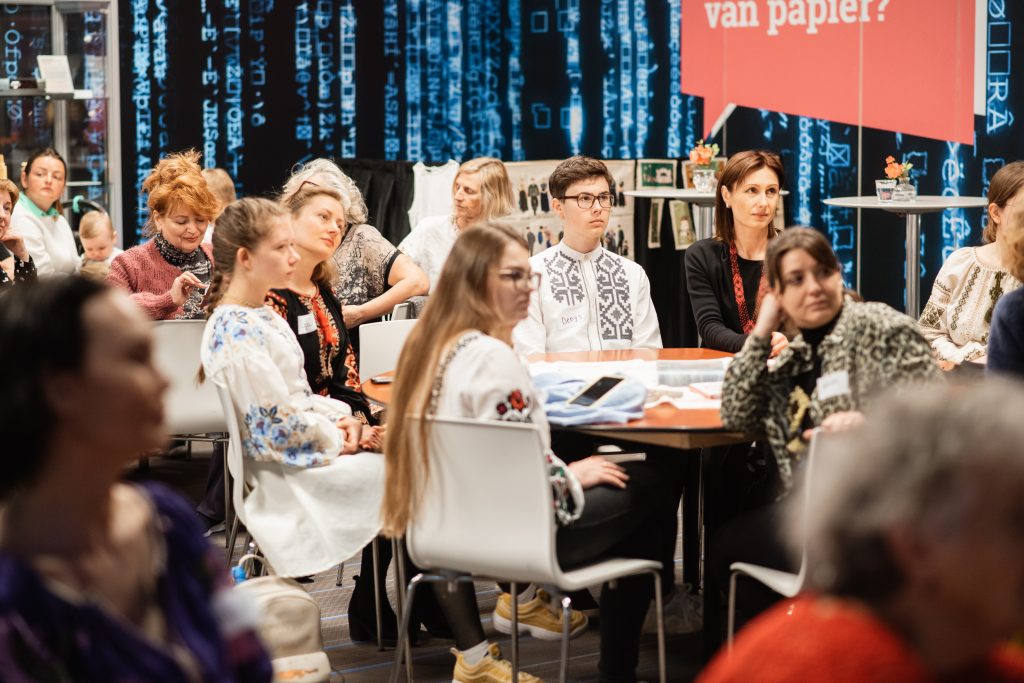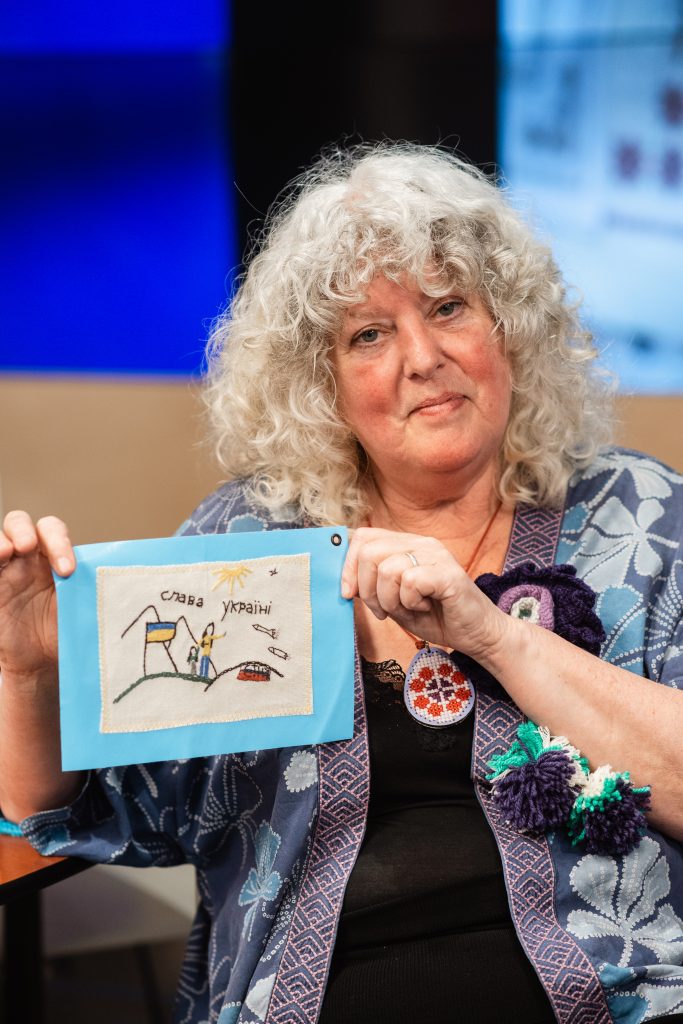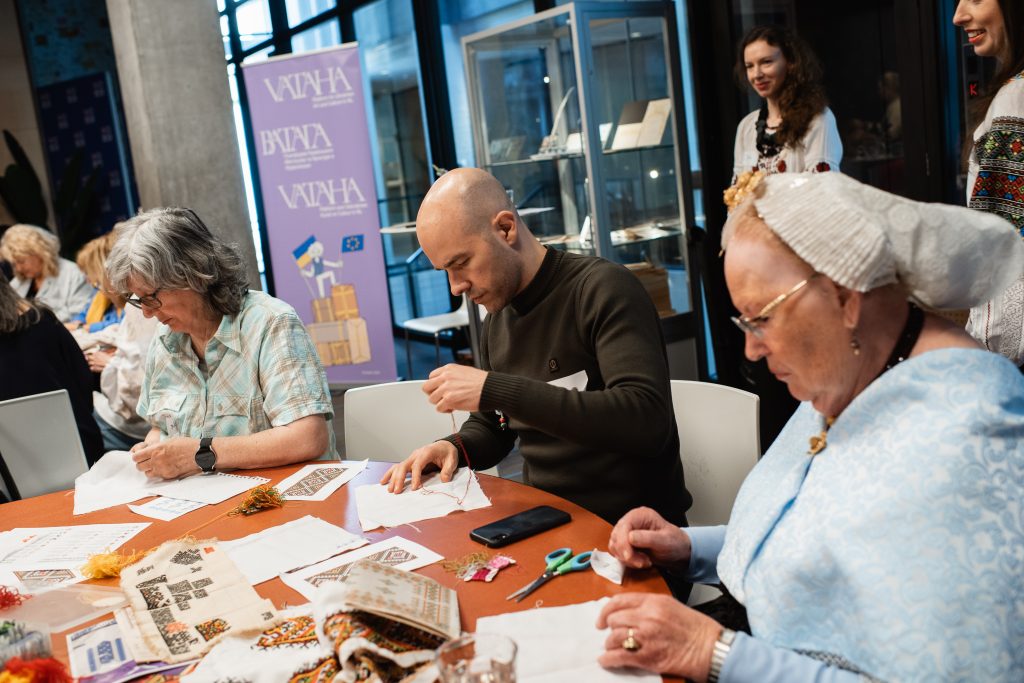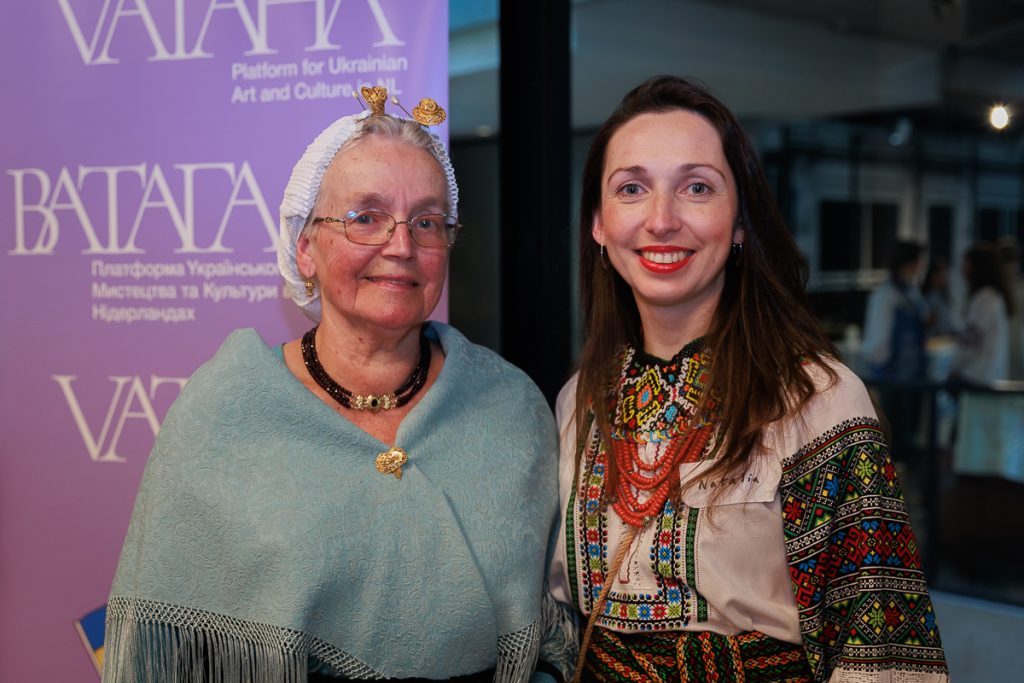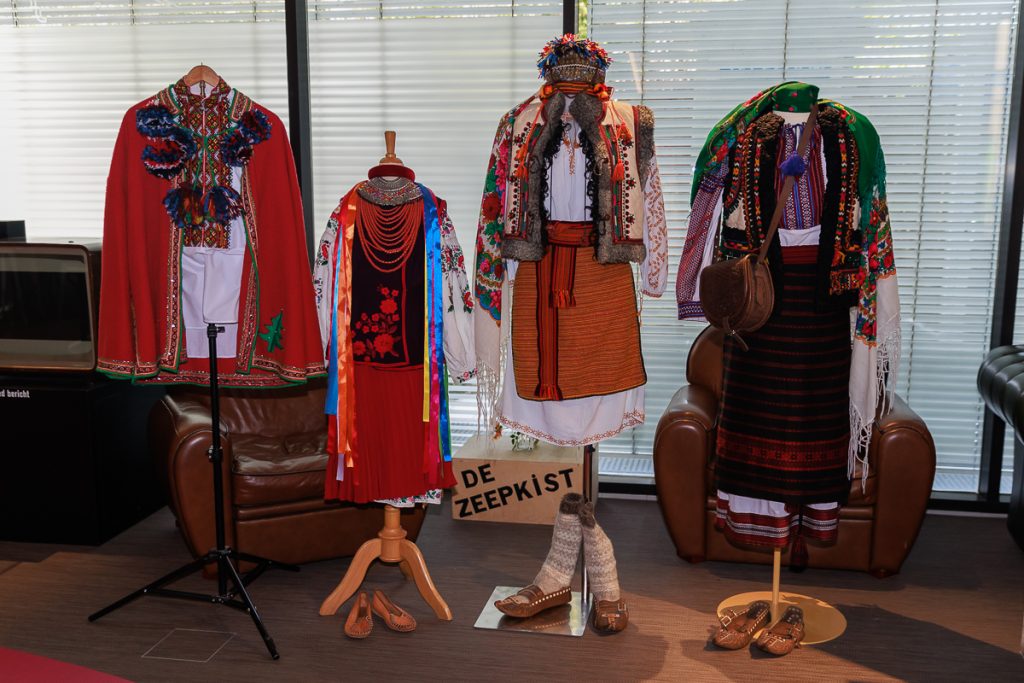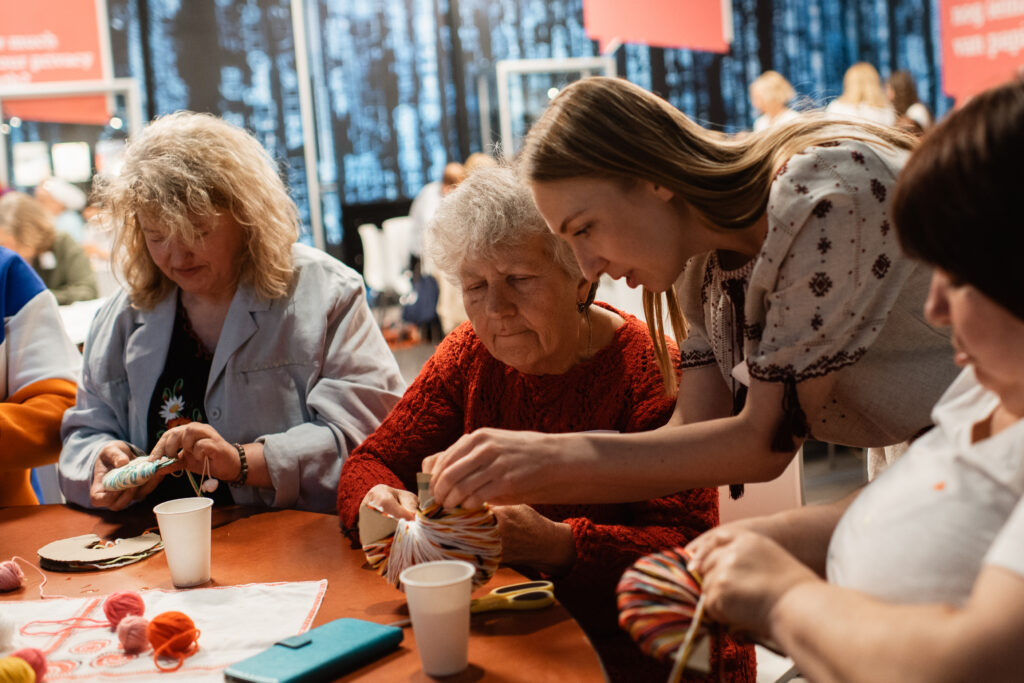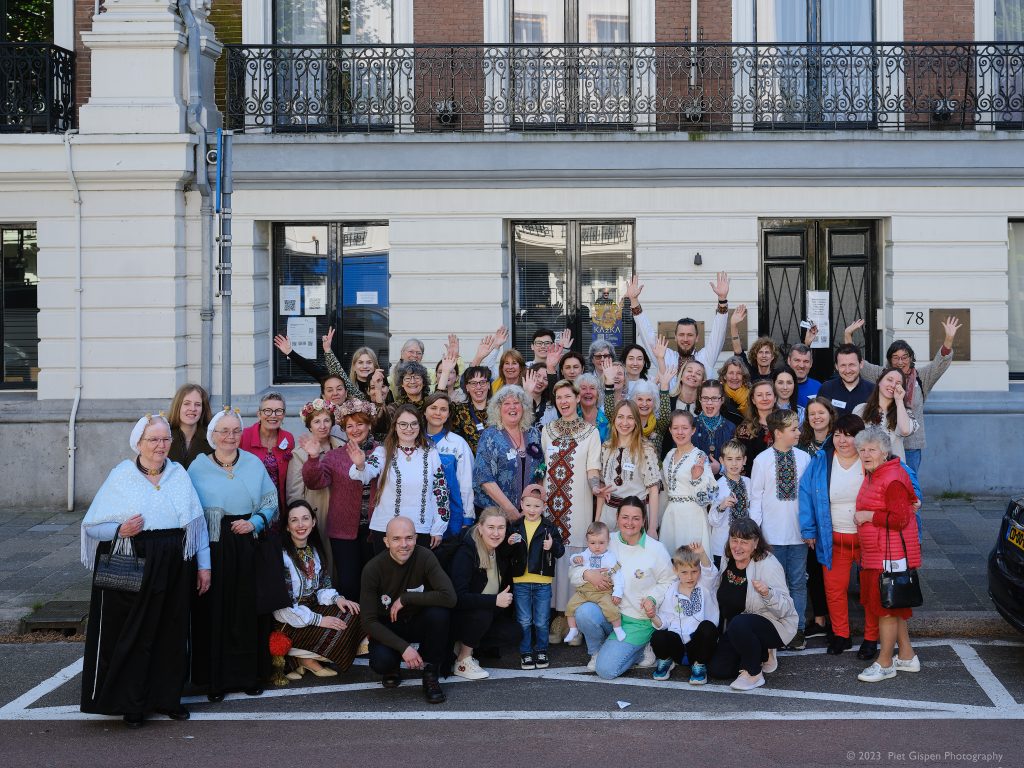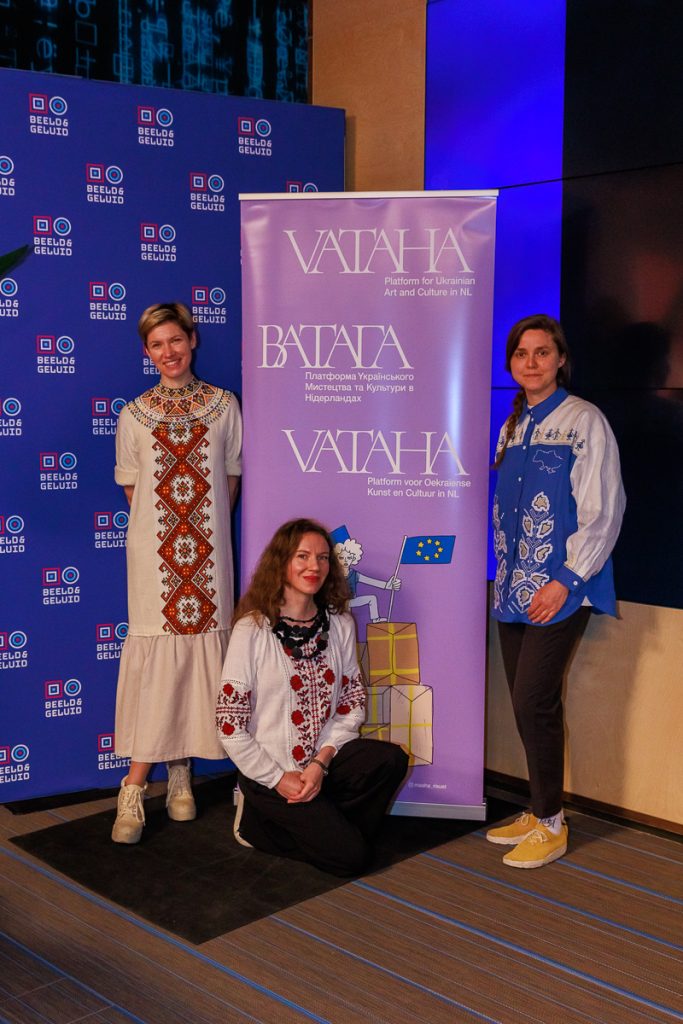 Initiators: Breipraten, a group of women from The Hague who gather weekly to create together. Mieke Klaver and "VATAHA"
Photo: Svetlana Mormul, Lera Manzovitova, Piet Gispen
Poster: Nastya Prokofieva
PARTNERS: