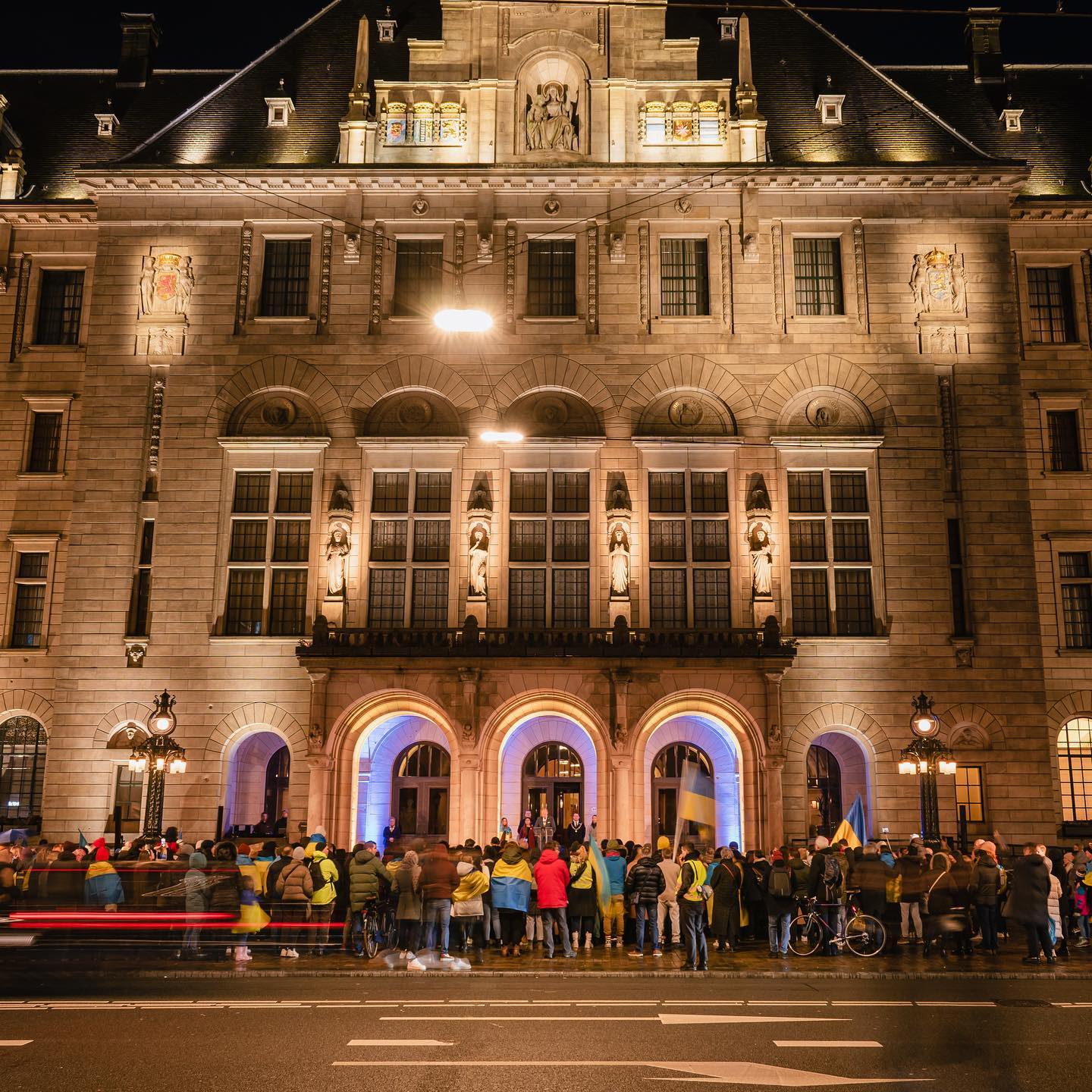 On 24/02 we remembered one year of the full-scale russian invasion of Ukraine. This day was filled with pain, longing and sadness, but together we showed a strong spirit and determination in the fight for our freedom and independence.
The Netherlands and Rotterdam have become a safe haven for many Ukrainians who sought refuge from the war, as well as for soldiers who are undergoing rehabilitation here. We are deeply grateful to the Netherlands for their support and hospitality during this difficult period.
We will never forget those who were taken from us by this war and our heart is with all who lost their loved ones.
Thank you to everyone who joined our event. You once again proved that we are more united than ever in our fight for freedom.
Special thanks to:
Photo: Olena Kostiuk