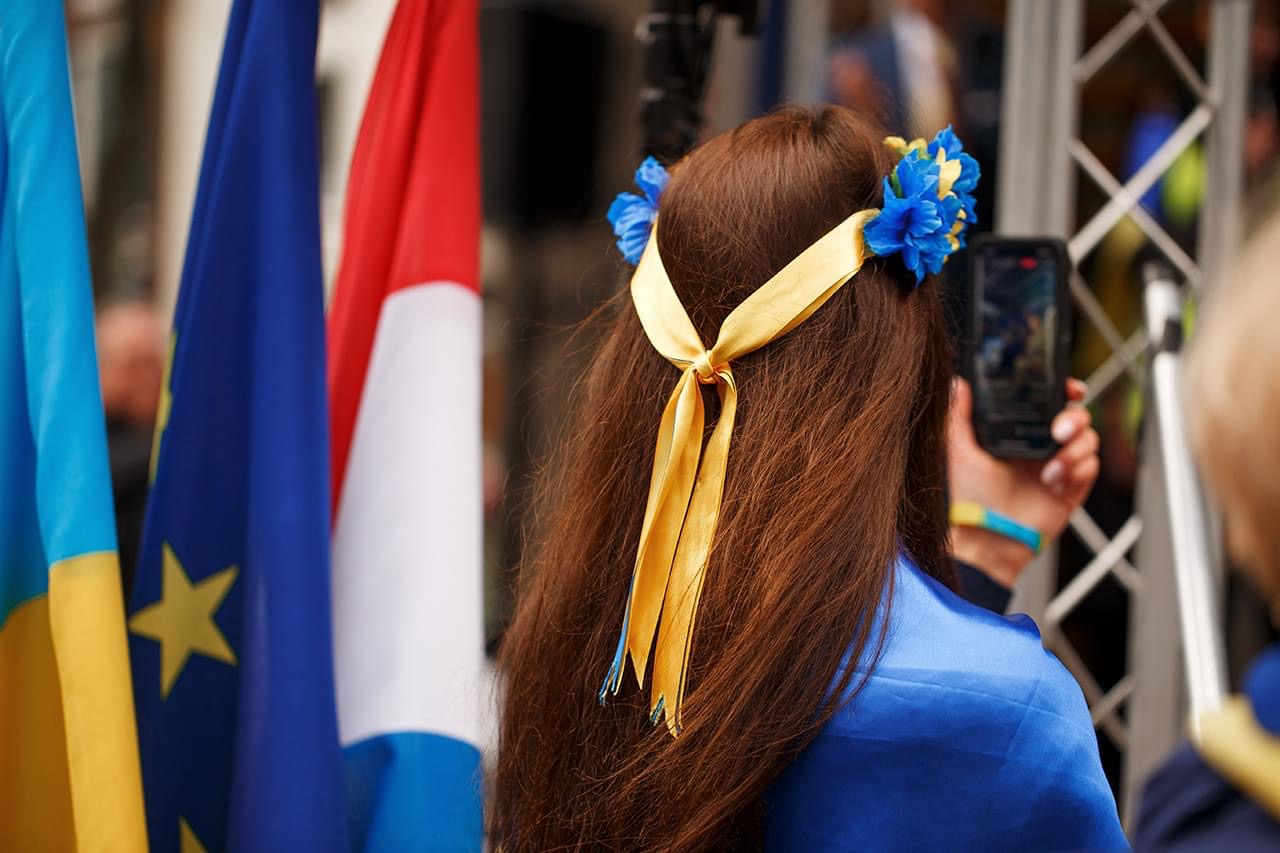 We extend our sincere gratitude to all who joined us at our memorial event on 24 of February in The Hague, as we marked the one-year anniversary of the full-scale invasion of Russia to Ukraine. Your presence and support meant a great deal to us.
During the ceremony, we had the honor of awarding Ukrainian soldier Andriy Syromakha with a medal for courage, in recognition of his bravery and unwavering commitment to protecting Ukraine's sovereignty.
This commemoration was a solemn and significant occasion, where we gathered to remember the victims of the tragic war and honor the heroism of soldiers like Andriy, all the volunteers and also the unbreakable Ukrainian people. We were deeply moved by the outpouring of compassion and solidarity from all who were in attendance.
Through this event, we reinforced our unwavering commitment to the ongoing struggle for peace and justice in Ukraine. We stand in solidarity with Ukraine and will continue to strive towards a brighter future for all Ukrainians.
We extend our thanks again to all who joined us for this important commemoration. Together, we will continue to honor the memory of those who lost their lives in this war and celebrate the heroism of those who continue to fight for a peaceful and just Ukraine.
Special thanks to:
Embassy of Ukraine in The Netherlands
Andriy Siromakha and Kateryna Sukhanova
Initiative Ukraine Demonstration The Hague
All the volunteers
Photo: Oksana Osypenko