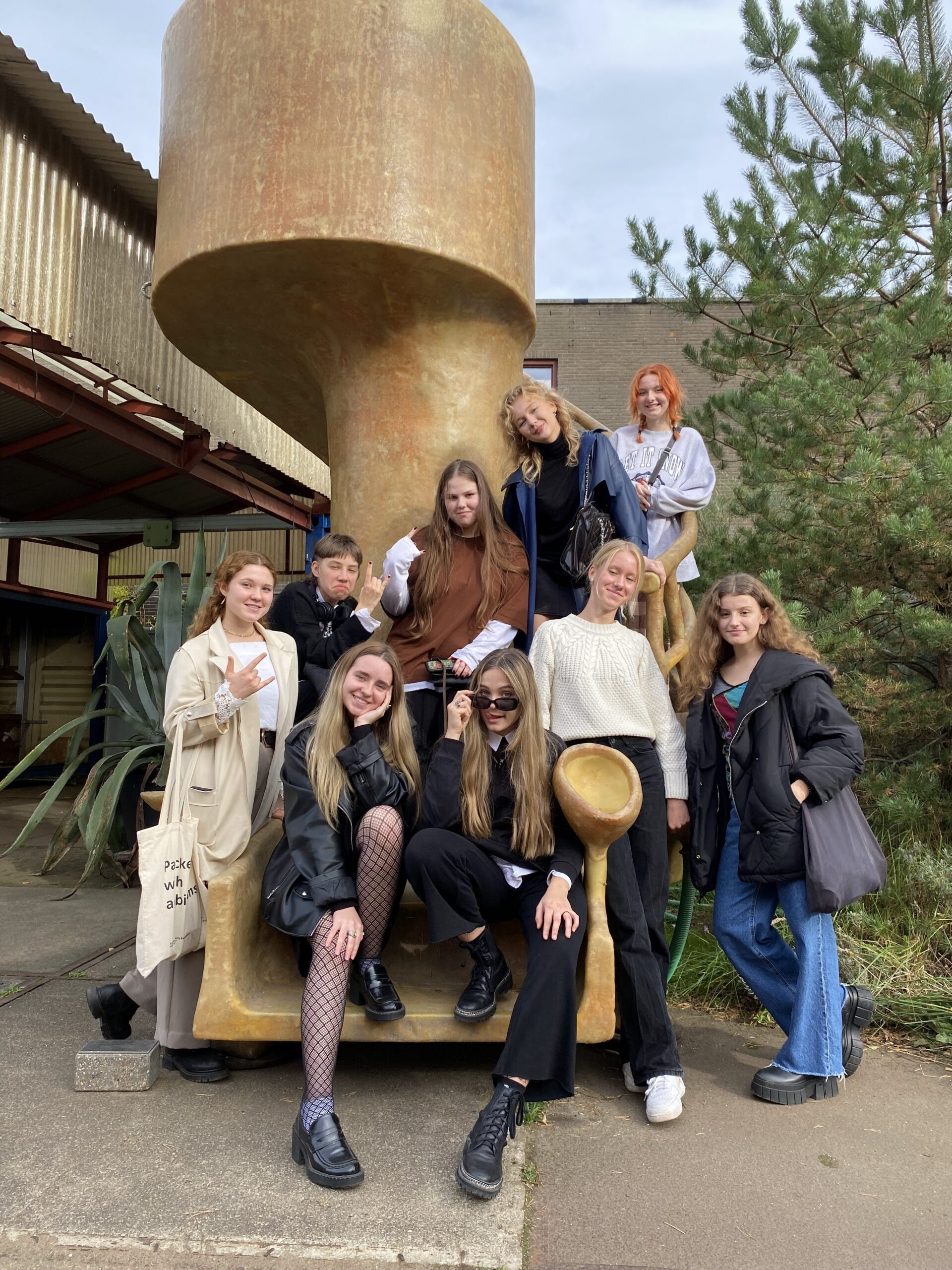 "Exhibition: from concept to the opening" was a five-day intensive program created for young people aged 15–17 years and resulted in their group exhibition.
In this course, participants together with the facilitator developed the concept of the exhibition, brainstormed on the art installation ideas, and visited an art exhibition themselves. Afterward, art pieces were produced and presented to the visitors on the opening night. The exhibition lasted over the first week of November at the Ukrainian House in Rotterdam.
Participants, 9 teenage girls originally from different regions in Ukraine, displaced and currently living in different cities of South Holland, came together owing to their interest and practice in arts: painting, writing, singing, dancing, and drama. All the girls have one story in common – being uprooted and trying to build a life from scratch in the Netherlands. A combination of the context, personal experiences, and group conversations found reflection in the name of the final group exhibition Accept/Let go where 5 art objects and installations were shown.
Accept/Let go could be perceived as an artistic search of young people with their own adolescent struggles for ways to live through or get along with the war. Search from a place where personal crises are superimposed on global, dramatic historical events. Basically, all objects and installations were in different ways inquiring what it means to be an adolescent of war.
The program was curated and facilitated by Nicole Katenkari, together with Oksana Savchuk, in the Ukrainian House in Rotterdam. 
Read more about the artworks presented at the exhibition.
Photos: Svitlana Mormul