VATAHA's embroidery workshops are in full swing: throughout the entire Randstad, groups of Ukrainians and non-Ukrainians alike have been coming together to learn about and create traditional Ukrainian embroidery, called vyshyvanka.
Many countries have a traditional element in their clothing that represents their culture. For example, similar to Scottish tartans, each Ukrainian region has its own embroidery pattern, which was traditionally used in clothing and other textiles to represent where you were from, and identify others in turn.
For centuries, russian propaganda has pushed the narrative there is little common ground in the Ukrainian population. This is a myth, asserts VATAHA co-founder Uliana Bun.
"In these workshops we Ukrainians opened ourselves up towards each other. We all talked about the same things. We have the same problems, the same concerns. We realized that actually, we're all the same," she said.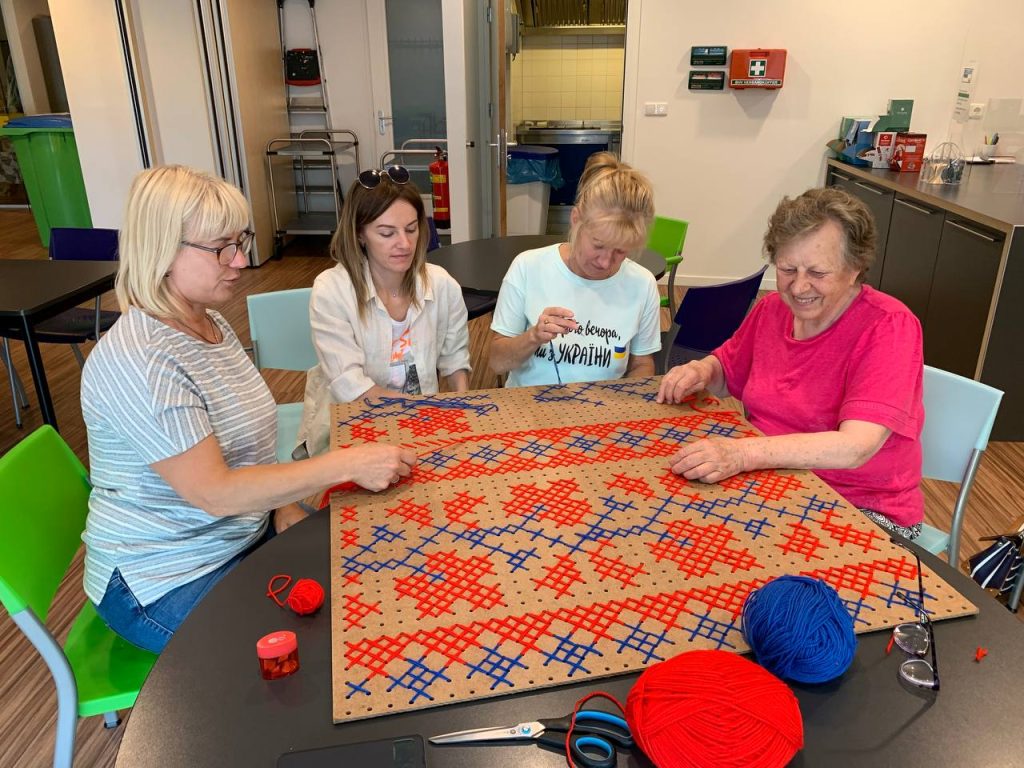 Each embroidered stitch represents Ukraine's resistance against longstanding attempts to eradicate Ukrainian culture and its language.
"For many centuries,Ukrainian writers and artists were killed because of the popularization of Ukrainian culture. Folk art was essentially destroyed," Bun continues. "But we still have this, our vyshyvanka. We are trying to make Ukrainian art popular. So in this case, we are fighting against russian propaganda with Ukrainian culture."
Weaving a nation together
With nothing more than just yarn and wooden pegboards, Bun has organized over 25 embroidery workshops at festivals and community centers in Amsterdam, Utrecht, Rotterdam, Den Haag and Zaandam.
While vyshyvanka is worn by both men and women, it's mostly women and children taking part in the workshops. "Especially children love it," Bun shares.
"They ask a lot of questions. They are learning what Ukrainian culture and history really looks like, even though that they're far from home." It's important Ukraine's youngest generation doesn't just know their home country from a war perspective, but also immerse themselves in their culture in different ways.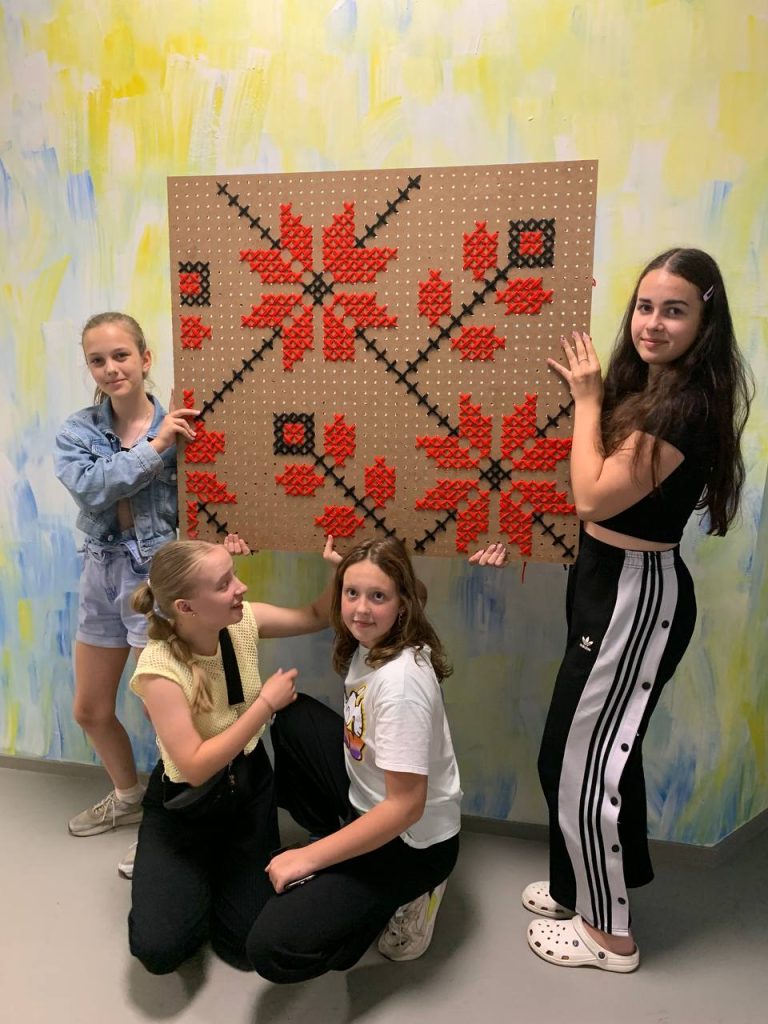 More than just embroidery
Many of VATAHA's events (voice meditation and painting classes, for example) turn out to have an impactful, therapeutic effect.
In the embroidery circles, participants commonly discuss family, concerns, and relationships. Talking, but also hearing, about others' problems helps bring people out of isolation and make them feel less alone.
"It feels like a psychological health group," notes Bun."We realized that it probably acts like a supportive circle, talking about their problems in groups. And in the end, the ladies asked me whether we could do it again, not because of the embroidery but because they wanted to come together and connect."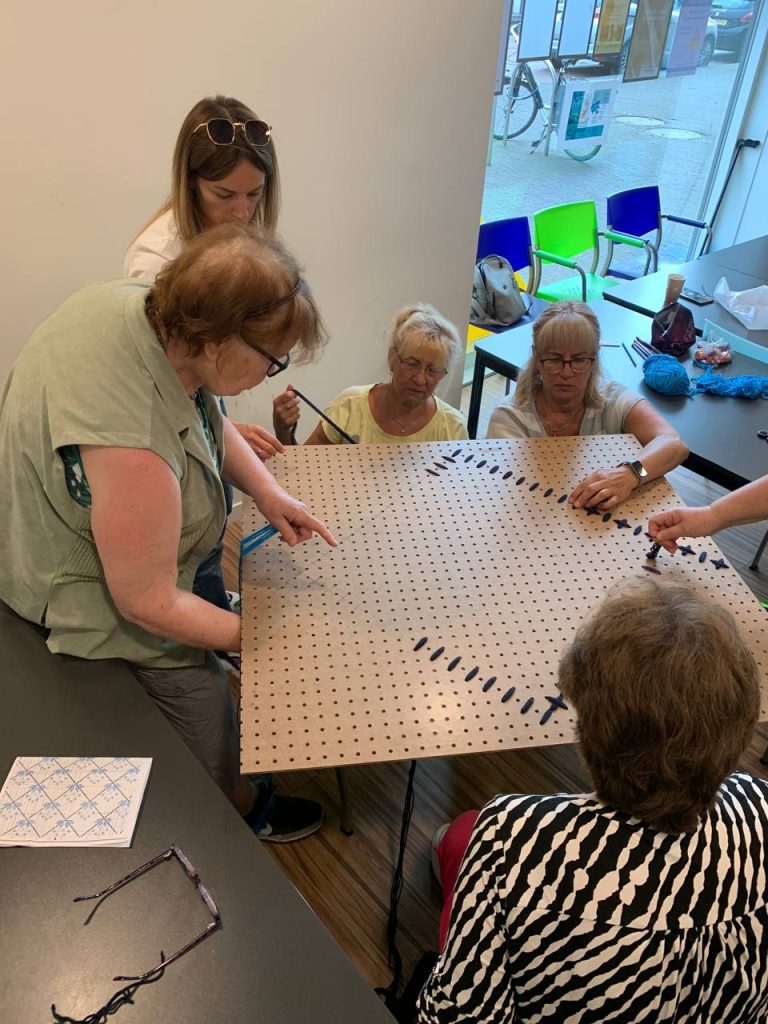 What's next for vyshyvanka?
Initially, the workshops emerged as a continuation of the Vyshyvanka Day held in Den Haag this summer.

So far, Bun's workshops have now also taken place at festivals such as Lucht in Amsterdam, Republic Electric in Den Haag, and Ivana Kupala festival in Zaandam. "It's probably also going to be shown at a festival in Nijmegen at the end of December as well," she notes. VATAHA also held the entire exhibition during a peaceful march in The Hague, which was held in honor of the Independence Day of Ukraine in August.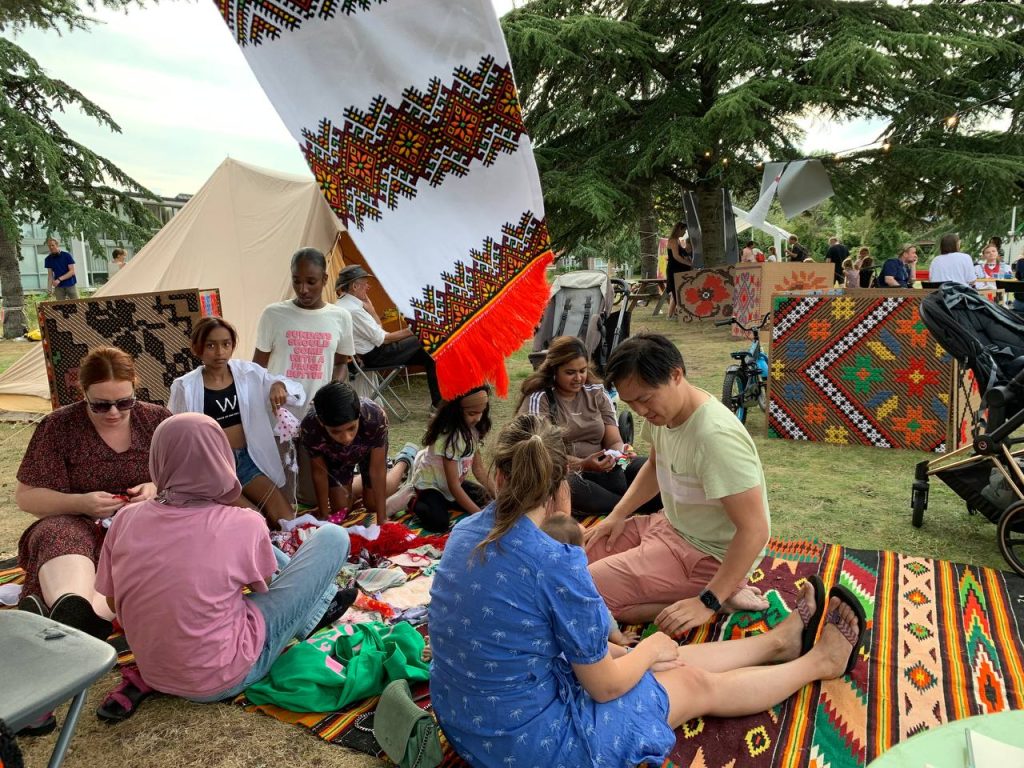 And Bun shows no signs of stopping. "We want to now start collecting stories and memories of people's home regions to perhaps exhibit in the hall of the Gemeente [municipality] building in Den Haag."
Although each region's embroidered pattern may be unique, Bun concludes that vyshyvanka remains a connecting force across her home country. "Vyshyvanka represents all of Ukraine. It doesn't depend on where you were born or where you grew up. If you wear vyshyvanka, you are from Ukraine."